Filing A Construction Accident Wrongful Death Claim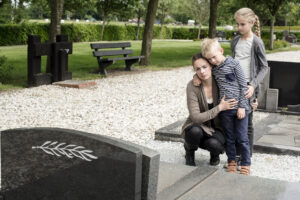 File a Morris County Wrongful Death Claim
When something as catastrophic as wrongful death occurs as the result of a workplace accident is a tragic and traumatic way to lose a family member. Historically construction work is one of the more dangerous professions. From  scaffolding and ladder accidents, forklift accidents, crane accidents as well as other types of unfortunate incidents; construction sites have traditionally been dangerous work places especially when not all safety precautions are taken. This is a fact that is well known to families of those who hold jobs in the construction industry.
In the tragic event that you lose a family member to a construction accident it is important that all their rights and the rights of your family are protected.
The Law Offices of Michael P. Burakoff, represents clients with many years of experience in recovering full and fair compensation for those injured or killed in construction accidents of all kinds. Michael has represented victims in towns across Morris County and Sussex County, including Newton, Netcong, Dover, Denville, Parsippany, East Hanover, and Morristown, NJ. Please call our Morristown office or our Newton office to discuss your family's needs, concerns, and unique situation regarding any kind of construction site injury in a free and confidential consultation with our legal team.
Filing a Wrongful Death Claim for a loved one in Sussex County NJ
A construction accident wrongful death claim is usually filed by a spouse or child of the decedent but may also be filed by the person who has been left in charge of the deceased's estate. This may include other authorized representatives of an estate. The decedent's spouse, children or grandchildren, parents and siblings, and others who may have been economically dependent upon the decedent may benefit from restitution.
If you were an economic dependent of someone killed in a construction or other workplace accident then it is critical to have your interest represented by an experienced and qualified attorney.
Wrongful Death or Survival Action Claims in Morris
The two types of claims that may be filed after a workplace-related death are:
A wrongful death claim which asserts and seeks compensation for losses and damages suffered by the heirs of a decedent.

A survival action which seeks to secure compensation for pain and suffering of the decedent, and perhaps, lost wages from the time of the accident until the decedent's passing from their accident related injuries (often that can be many months or years after the incident).
Damage Compensation Categories: Morris Wrongful Death
The primary categories for damage compensation are:
lost wages
loss of financial support
companionship and household services
costs associated with medical
funeral and burial expenses
Statute of Limitations in my Netcong Workplace Accident Case
The Statute of Limitations for wrongful death claims in New Jersey construction accidents is two years. Meaning that the claim must be filed with the courts within two years of the date of the indecent. However, depending upon the entities involved there may be notices required within 90 days of the decedent's passing. For this reason it is important to retain legal counsel immediately. Moreover, time is critical  when it comes to collecting and protecting valuable information and evidence. Speaking with a Netcong Construction Accident Attorney can help to assure that you take the correct action as quickly as possible.
Contact A Sussex County Workplace Injury / Wrongful Death Attorney Today
At The Law Offices of Michael P. Burakoff, our legal team has extensive experience recovering  fair compensation for the victims and families of work-related accidents and injuries of all kinds in towns across Morris County and Sussex County, including Dover, Hopatcong, Parsippany, Netcong, Newton, Morris Plains, Denville, Morristown, and more.
Attorney Michael Burakoff believes in working closely with the families of those who have tragically lost their lives in construction accidents in order to get a full and complete understanding of the impact the passing of their family member has had on them emotionally and financially. This allows us to pursue a settlement that best represents their losses as well as their needs going forward.
Speak with Michael Burakoff and our legal team today in a free and confidential consultation regarding any kind of work-related accident, injury or death. Learn your options for making a successful injury recovery, and how exactly we can help you to do so, please contact us online, or through either our Morristown office or our Newton office at 973-455-1567.