New York Jets Assistant Coach Killed In Bicycle Accident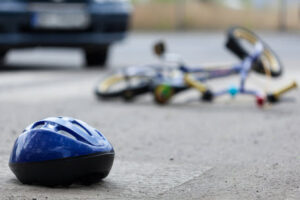 Whether you ride a bicycle for fun or sport, you are putting your life at risk every time you hop on one. The dangers are especially pronounced when you ride a bicycle in traffic with larger vehicles. A crash can be catastrophic or even fatal.
A bicycle accident has led to fatality for an assistant coach for the New York Jets football team. Greg Knapp, 58, was killed while riding a bicycle in California in mid-July. He had just joined the team in January, serving as a passing game specialist.
Knapp was riding a bicycle on the afternoon of July 17 in the San Francisco Bay Area when he was hit by a car. He never regained consciousness after the accident and died five days later. He is survived by his wife and three daughters.
The details as to how the crash occurred are unknown. However, the driver is cooperating with the investigation and intoxication does not appear to be a factor.
The New York Jets, which practice at a facility in New Jersey, began training camp at the end of July.
Causes of Bicycle Accidents
Unfortunately, many motorists feel that bicyclists are inferior to them. Bicyclists have the same rights as vehicles, but they are more prone to serious accidents. They are also more likely to suffer serious injuries given that they have no protection in the event of a crash. Here are some common causes of bicycle crashes:
Distracted driving. When motorists are distracted, they can collide with other objects, including bicyclists.
Following too closely. Some motorists drive aggressively, Tailgating and following too closely can lead to accidents as well as catastrophic injuries for bicyclists.
Unsafe lane changes. A bicyclist can easily be in a driver's blind spot. If a driver doesn't look over their shoulder and thoroughly check before changing lanes, they can hit a bicycle.
Going too fast makes it harder to slow down in the event of a road hazard. A motorist can hit a bicyclist at high speeds, causing fatalities.
Running red light/stop signs. When a driver doesn't follow traffic laws, they can cause accidents. This is especially true when they don't stop at stop signs or red lights. If a driver hits a bicyclist who has the right of way, the results can be disastrous.
Drunk driving. Driving while intoxicated is another serious issue. Being under the influence of drugs or alcohol can impair judgment and cause bicycle crashes.
Contact a New Jersey Personal Injury Lawyer Today
While riding a bicycle has its benefits, it can also be unsafe. Bicycles are small compared to passenger vehicles, making them hard to see and more likely to be involved in a crash.
When bicycles and cars collide, the result is often deadly.  If you or a loved one was a victim, seek legal help from the Morristown bicycle accident attorneys at The Law Offices of Michael P. Burakoff. We can assess your case and assist you with financial recovery. Schedule a free consultation today. Call (973) 455-1567 or fill out the online form.
Resource:
abc7ny.com/greg-knapp-new-york-jets-bicycle-crash-coach-dies/10904198/