Important Dates and Deadlines After and Accident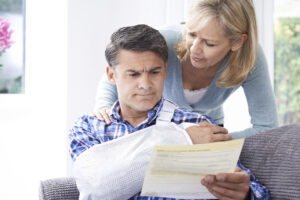 Timeline to Report a Sussex County Motor Vehicle Accident
After a serious motor vehicle accident, it is common to feel overwhelmed by all of the things you will need to do order to fully recover both physically and financially. These may include medical appointments, physical therapy, time away from work, finding childcare as well as getting your vehicle repaired. With all these demands on your time and concentration, it's all too common for some to forget about the reporting deadlines concerning your car accident,motorcycle accident or truck accident. Missing these deadlines can cause tremendous problems for your personal injury claim as well as your motor vehicle accident liability case, and may prevent you from getting the care you need in addition to the compensation you deserve.
If you or someone you know is involved in a motor vehicle accident involving injury or substantial damage to property, it is imperative to contact an experienced attorney as soon as possible.  The Law Offices of Michael P. Burakoff has extensive experience handling motor vehicle accidents in Parsippany, Hopatcong, Mt. Olive, Andover, Newton, Morristown and other towns all over both Sussex and Morris County.  Speak with Michael Burakoff about how to protect both you and your family from potentially catastrophic financial consequences in the form of medical bills and loss income from work.  Contact us online, or through either our Morristown or Newton office at 973-455-1567.
Report Your Morris County Automobile Accident to the Police
The first deadline to arise in an accident case is the requirement to report the collision to the police. New Jersey law requires that any driver involved in an automotive accident resulting in any injury or death, or that caused property damage that equals at least $500 must report the accident to the police by the quickest means possible to the New Jersey Department of Transportation. This usually means a phone call placed at the scene of the accident. This report can be made to the local police force of the town where the accident happened, the county police, or the New Jersey State Police. After the police report, the driver has 10 days from the date of the crash to file a written accident report using official paperwork provided by the New Jersey Department of Transportation.
Get in Touch with a Newton Automobile Accident Attorney ASAP
If your injuries are severe, you may be able to pursue a case against the at-fault driver in your accident and obtain compensation for your injuries, pain and suffering as well as other losses. However, there is a statute of limitations for any personal injury lawsuit, including those resulting from automotive accidents. In most cases, the statute of limitations for personal injury lawsuits is two years from the date of the accident.  Missing this deadline will most likely cause your lawsuit to be dismissed outright. For this reason it is important to begin working with an attorney as soon after your accident as possible.  Getting the process started protects your future right to a trial if necessary.
Report the Accident to Your New Jersey Insurance Provider
The next important deadline involves opening a claim with your own car insurance company. New Jersey is a no-fault state, so in the majority of cases, your primary option for medical coverage for any accident injuries will be the Personal Injury Protection (PIP) coverage on your own insurance policy. Your policy should state the time period you have to report your accident to your insurance provider.  The usual window of time is no more than seven days, but sometimes it may be up to 30 days. If possible, it is recommended not to wait that long as reporting immediately is best.
Talk to a Morristown Pedestrian Accident Attorney Today
Attorney Michael P. Burakoff and our law offices have vast experience recovering full and fair compensation for our clients injured in motor vehicle accidents across New Jersey, Morris County, and Sussex County, including communities such as East Hanover, Morristown, Parsippany, Denville, Dover, Netcong, Hopatcong, and Newton.
Our firm knows and understands how precarious a family's situation can become as medical expenses mount and the injured party remains unable to work. For this reason we focus on keeping our clients and their families informed and involved throughout the legal process as we work at securing them the compensation they both need and deserve to make your life whole again.
Please speak with Michael Burakoff and our legal team today in a free and confidential consultation regarding any type of pedestrian or vehicle accident to learn about your options for making a successful financial recovery.  Please contact us online, or through either our Newton office or our Morristown office at 973-455-1567.