Morristown Medical Malpractice Attorney
Doctors Make Mistakes, But Negligence Is Unacceptable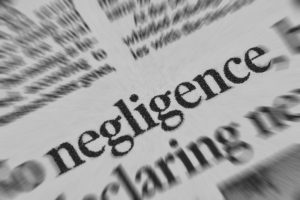 The Law Offices of Michael P. Burakoff, P.A., represents individual clients who have suffered financial damages resulting from injury or death caused by medical malpractice. For more than 40 years, attorney Michael Burakoff has built a reputation for understanding the underlying insurance issues involved in medical malpractice insurance and personal injury litigation.
Our case results include significant settlements in a broad range of areas, including negligence on the part of doctors, surgeons and licensed medical health care providers.
Contact our Morristown medical malpractice attorneys to discuss your specific injury or wrongful death case. We will provide a consultation at no cost and give you an honest assessment of your case. Under New Jersey, medical malpractice law, winning a medical malpractice suit requires an in-depth understanding of the medical issues and limits of liabilities. We handle everything about your case, including getting you the immediate help you need to get your medical bills paid.
We Handle Various Medical Malpractice Cases:
Surgical errors
Birth injuries to baby or mother
Unnecessary tests and procedures
Failure to diagnose, delayed treatment of a condition
Hospital room errors, EMT mistakes
Nursing medication error
Dangerous pharmaceutical products, Defective medical devices
Hospital malpractice, premises liability injuries
Learn More at Our Personal Injury Information Center
Medical malpractice lawsuits require experience. You will be trying to settle your lawsuit against the most aggressive insurance defense professionals in the nation. Don't underestimate the importance of courtroom experience. Contact us to talk directly to Michael Burakoff, your personal injury advocate, and ally. Reach us at 973-455-1567.