What Should I Look For in a Morris County Personal Injury Attorney?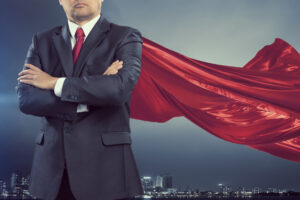 The American spirit of toughness and self-sufficiency has served us well as a country. We are taught from a young age to "walk it off" and continue when we are hurt and not to complain. However, when you are hurt in an auto accident, on the job, or as the result of a medical mistake, 'walking it off' so to speak is exactly what you should not do. The result can be expensive healthcare or even regular household bills that you have no idea how you can pay, especially if your injuries put you out of work. You may be unfairly treated by insurance companies, doctors, your employer, or others who should be trustworthy but are only looking out for their own best interests.
Morristown Personal Injury Lawyers Protect Your Future
If you have been injured due to the negligence of a third party in a motor vehicle accident, slip and fall accident, by a defective product or any of a myriad of reasons, it is recommended that you contact an experienced and skilled personal injury attorney. It would be to your benefit to do some research and find the attorney that will best represent your interest as well as the interest of you family.
The Law Offices of Michael P. Burakoff has extensive experience handling all manner of personal injury accidents, premises liability and product liability claims in Parsippany, Hopatcong, Mt. Olive, Andover, Newton, Morristown and other towns all over both Sussex and Morris County.  Speak with Michael Burakoff about how to protect both you and your family from potentially catastrophic financial consequences in the form of medical bills and loss income from work.  Contact us online, or through either our Morristown or Newton office at 973-455-1567.
Qualities to look for in a Sussex County Injury Lawyer
When faced with any injury due to third party negligence, whether in the workplace or in public, you must ensure that you are adequately compensated for the injury. This compensation can make all the difference in your life going forward and to making your life whole again. It is essential to hire the best personal injury lawyer in order to get experienced and superb representation in court and to send a message to the insurance company that you are serious about your injury. Here are the qualities you should look for in your personal injury attorney:
It is best to find a lawyer who is readily available whenever you require their services. It is also critical that the lawyer have a strong and experienced support staff who are always available to update you as to the progress of your case.
It is important to search for a lawyer who carries out his/her duties with the highest professionalism. It is also essential that the lawyer handle his clients with compassion, empathy and understanding. The lawyer should have a clear passion for seeking the best outcome for the client in the court proceedings.
The best lawyer is easily approachable by the clients. The personal injury lawyer you select should offer a reliable and convenient means of communication with clients.
All lawyers should always be frank and sincere with their clients. The lawyer should keep the client informed about the prospects of the case, good and bad, thereby, helping you to avoid unnecessary anxiety going forward. The personal injury lawyer should always listen to their intuition and advise you on the best course of action. However, the lawyer should always offer clear and credible reasons for the advice that he issues and include your goals in planning the case.
Reputation is important in the area of personal injury because the insurance company that is responsible for the case is continually weighing how far to go in their negotiations. Any personal injury law firm with a track record of success will often obtain stronger settlements because of past successes in this area. Likewise, the law firm will often have knowledge of the tactics of the insurance company involved and therefore be able to develop an effective strategy toward getting you the compensation you deserve.
Talk to a Morristown Personal Injury Attorney Today
Attorney Michael P. Burakoff has decades of experience recovering full and fair compensation for our personal injury clients in communities such as East Hanover, Morristown, Parsippany, Denville, Dover, Netcong, Hopatcong, and Newton and across Morris and Sussex County, NJ.
Our firm understands how precarious a family's situation can become as medical expenses mount as the result of a personal injury, whether the injuries are physical or psychological. That's why we focus on keeping our clients and their families informed and involved throughout the legal process as we work to secure them the compensation they both need and deserve to make your life whole again.
Please speak with Michael Burakoff and our legal team today in a free and confidential consultation regarding any type personal injury to learn about your options for making a successful financial recovery.  Please contact us online, or call to schedule an appointment at one of our conveniently located offices in Newton or Morristown, NJ.