Morristown Wrongful Death Attorney
Serving Victims' Families in New Jersey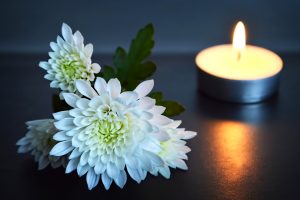 Many accidents which lead to serious injury also have the potential to lead to the tragic death of our loved ones. Motor vehicle accidents, construction accidents, and defective product accidents are only a few types of incidents which can lead to wrongful death. When tragedy does strike, victims' families are left to pick up the pieces left by a sudden and unexpected loss of their parent, sibling, child, or other loved one. While financial considerations will never make up for your loss, it may be possible to recover financial compensation to make this transition period easier for you and your family.
At The Law Offices of Michael P. Burakoff, we understand that the personal injury claims process is seldom the primary concern after losing a family member. Our qualified and experienced wrongful death attorney will handle the heavy lifting of the legal process so that you and your family can focus on the grieving process. Our personal injury team has extensive experience recovering full and fair compensation in Morris and Sussex County towns including Morristown, Newton, Hopatcong, Mt. Olive, Dover, Denville, Parsipanny, and across Northern New Jersey.
For a free and confidential consultation to learn more about the wrongful death personal injury claims process and about your potential for financial compensation, please call our Morristown wrongful death attorney today.
Netcong Wrongful Death Lawyer Protects Legal Rights of Victims' Families
Personal injury claims are generally filed by victims to recover damages for injuries and/or property damage. However, when the victim is no longer with us, the surviving family members may be entitled to financial compensation on their behalf. For victims with last wills and testaments, any personal injury claim for wrongful death with generally be filed by the executor of his or her estate. Our Netcong wrongful death lawyer may be able to seek damages for surviving family members including:
Spouse
Children
Grandchildren
Siblings
Nieces and nephews
Any other individual who can demonstrate that they were materially dependent upon the deceased
The amount to which each of these parties will be entitled through a personal injury claim will be decided on a case by case basis. The order of priority given to each family member is represented in approximate order above.
Finding Fault Within Morris County Wrongful Death Cases
Much like most personal injury claims, our Morris County wrongful death attorney will need to find fault in order to reach a successful settlement or verdict. Fault, or liability, can be found by proving that another party acted negligently or recklessly. Acting negligently means that the responsible party failed to behave with due caution or care towards the safety or wellbeing of others. Common acts of negligence include drunk driving, distracted driving, failure to adhere to safety standards on a work site, and much more.
It is important to note that there are exceptions under what is known as strict liability regulations in New Jersey. Examples of personal injury claims with strict liability statutes include defective products, defective vehicles, and dog bite injuries.
Rockaway Wrongful Death Personal Injury Attorney Recovers Compensation
At the end of the day, our Rockaway wrongful death personal injury attorney will pursue all means necessary to seek full and fair damages for our clients. Wrongful death personal injury claims differ slightly from standard personal injury claims regarding what damages are potentially rewarded. This is due to the fact that damages are meant to care for victims' families rather than a victim going through a recovery process.
In New Jersey, all of the following may be recovered via a wrongful death personal injury claim:
Compensation for loss of financial support including considerations for lost wages and other financial losses
Compensation for medical expenses which may have been incurred after the injurious accident
Compensation for funeral expenses, and/or burial expenses
Compensation for loss of companionship, consortium, guidance, kinship, and more
Compensation for loss of non-economic value such as taking care of children, cleaning, caring for the family home and more
Notable exceptions which may not be recovered as part of a wrongful death personal injury claim include:
Pain and suffering
Emotional anguish
Punitive damages
Contact a Wrongful Death Personal Injury Attorney with Offices in Sussex and Morris County Today
Personal injury attorney Michael P. Burakoff has been serving clients from local Morris County and Sussex County communities like Newton, Parsippany, Dover, Denville, Rockaway, Morristown, Florham Park, Chatham, and all of Northern New Jersey since 1976. Our firm is well known for recovering substantial financial compensation for our clients and their families, including several million dollar verdict and settlements within recent years. Attorney Burakoff also understands that there is more to personal injury law than dollars and cents, and will take the time to work individually with each one of his clients to deliver the highest quality and personalized legal service.
For a free and confidential consultation regarding your potential for financial compensation through a wrongful death personal injury claim, please contact us online or call our Morristown or Newton office by dialing 973-455-1567 today.