Seton Hall Basketball Player Sues For Failure To Diagnose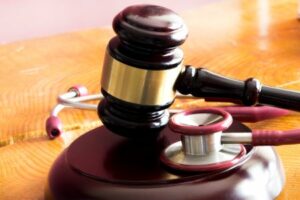 When New Jersey residents think of failure to diagnose, they may think of a serious illness. However, these medical malpractice cases may also involve injuries that can threaten a person's career and even the rest of their life.
In July, Myles Powell, a former basketball star at Seton Hall University, sued the college for failure to diagnose. He claimed that his undiagnosed knee injury led to physical as well as financial damages. Powell was the university's third leading scorer of all time as well. During the 2019-2020 school year, the basketball player was also the Big East Conference player of the year.
According to the lawsuit, Powell was allegedly misdiagnosed with an ankle injury during that same year. The injury turned out to be a lateral meniscus tear to his right knee. He was never informed about the extent of his injury. As a result, it was not properly treated and it led to permanent damage.
One of the staffers, Tony Testa, would inject medication into Powell's injured knee so he could continue to play. Head coach Kevin Willard was aware of this treatment.
On August 6, Seton Hall University filed a motion to dismiss Powell's lawsuit. The school argued that it is protected from any negligence claims under state law. In addition, the school alleges that Powell's other claims—including breaches of contract and fiduciary duty—have been misinterpreted. In fact, Testa was wrongly identified as a medical doctor in the lawsuit.
There is also disagreement over the obligations outlined in the national letter of intent Powell signed when he committed to Seton Hall University. Powell claims that the school was obligated to protect him from employees' negligent conduct. However, the school claims that the letter of intent "does not even remotely contain" the terms or duties that Powell alleges.
Elements of Failure to Diagnose
In order to sue for failure to diagnose and other medical malpractice claims, there are four elements that must be established:
The doctor owed them a duty of care.
The doctor failed to meet the standards of care or was negligent in some other way.
The doctor's negligence led to injury.
This injury resulted in damages.
You must prove that the doctor acted negligently. Examples include:
The doctor failed to ask you certain questions.
The doctor failed to perform certain tests.
The equipment or lab testing was faulty.
To prove these negligence claims, you will need to provide evidence. This evidence may include:
Medical records
Doctor's notes
Photos
Copies of correspondence
Witness statements
Contact a New Jersey Personal Injury Lawyer Today
Misdiagnosis of an injury or medical condition can have serious effects on one's life. It can lead to a worsened injury or illness, which can cause serious damages.
Medical malpractice can lead to medical expenses, lost wages, pain and suffering, and other effects. Protect yourself and get the compensation you deserve with help from the Morristown medical malpractice attorneys at The Law Offices of Michael P. Burakoff. Schedule a free consultation today by filling out the online form or calling (973) 455-1567.
Resource:
insurancejournal.com/news/east/2021/08/16/627323.htm