Uninsured & Underinsured Motorist Attorney
Serving Motor Vehicle Accident Victims across New Jersey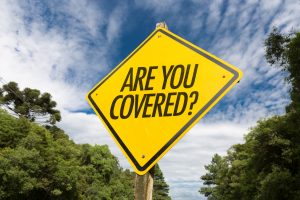 While it is legally required to carry motor vehicle insurance in New Jersey, many drivers do not. Along these lines, many drivers carry basic, minimal insurance policies which will not cover any damages incurred when motor vehicle accidents result in major property damage or serious injury. Thankfully, uninsured and underinsured motorist coverage may protect victims of injurious accidents while providing financial compensation to cover expenses including medical bills, property damages, lost wages, and more.
The personal injury legal team of The Law Offices of Michael P. Burakoff has extensive experience serving motor vehicle accident victims across Morris and Sussex County towns including Newton, Morristown, Roxbury, Dover, East Hanover, Morris Plains, Andover, Chatham, and across Northern New Jersey. Attorney Burakoff has practiced personal injury law exclusively since starting his practice in 1976. This concentrated focus allows our firm to offer well informed and high-quality legal services for clients in need.
Call our Morristown uninsured and underinsured motorist attorney today for a free and confidential consultation regarding your potential personal injury claim for a wrongful car accident, truck accident, motorcycle accident, or any other type of motor vehicle accident.
What is Uninsured and Underinsured Motorist Coverage in New Jersey?
In New Jersey, every driver must carry uninsured motorist coverage. Uninsured and underinsured coverage protects drivers from situations where they are entitled to damages but the responsible party is unable to pay. It is important to understand that most minor motor vehicle accidents will be handled through your own insurance provider as NJ is a no-fault auto insurance state. However, when another party is liable for major property damage or a serious injury, you may be entitled to greater financial compensation through the at-fault party's insurance provider.
Uninsured motorist coverages must cover a minimum of:
$30,000 for damages related to personal injury to all victims of a motor vehicle accident
$15,000 for damages related to personal injury of a single individual
$5,000 to cover property damage
Many drivers may elect to raise these coverages, and in most cases, it is recommended to do so. This coverage is often the only avenue through which victims may be able to recover compensation for their injuries and their property damage as we will explore in greater detail below.
Dover Uninsured Motorist Lawyer Recovers Financial Compensation
As with most personal injury claims, our Dover uninsured motorist lawyer will need to find fault with a negligent party in order to recover financial compensation through an uninsured or underinsured motorist claim. This can entail any number of scenarios including proving that another driving was disobeying posted traffic signs, driving while intoxicated, driving distracted, and much more. What makes uninsured and underinsured cases unique is how our lawyer will work with insurance companies to recover damages.
Let's say you were the victim of a motor vehicle accident caused by a drunk driver. You sustained serious injuries, your attorney has proven negligence, and you have a strong personal injury claim. However, the other driver has no motor vehicle insurance. It is possible to sue the individual driver, but it is extremely unlikely that an individual with no auto insurance can afford a personal injury settlement or verdict. So what now?
Your attorney may choose to use your uninsured motorist coverage to recover financial compensation through your own motor vehicle insurance provider. These situations are why it is important to carry a reasonable amount of coverage as minimum coverages rarely cover the full damages. This situation will be similar whether the at-fault driver is uninsured or underinsured.
Florham Park Underinsured Driver Accident Attorney Works With Insurance Providers
Cases involving uninsured motorists or motorists who flee the scene after a hit and run are crystal clear. There simply is no option to recover compensation from the at-fault party's insurance provider. Cases involving underinsured motorists are slightly different. Our Florham Park underinsured driver accident injury attorney will work not only with your own insurance provider but the at-fault party's insurance provider as well.
Going back to our example from the previous section, let us now say that the drunk driver was insured with very basic coverage. The damages to which you are entitled are about double what their insurance provider will cover. Our personal injury attorney will work with both insurance providers to recover the maximum allowable damages to which you are owed. In this way, underinsured motorist coverage can supplement claims which you may already have against a negligent or reckless driver.
Contact an Underinsured and Uninsured Motorists' Attorney with Offices in Sussex and Morris County Today
Uninsured motorist personal injury attorney Michael P. Burakoff takes pride in protecting the legal rights of motor vehicle accident victims across local Morris County and Sussex County communities such as Florham Park, Mt. Olive, Morristown, Newton, Dover, Rockaway, and all of Northern New Jersey. Our firm will work with not only our clients but also their families throughout the legal process. Attorney Burakoff believes in putting the attorney-client relationship first and foremost, which creates an environment where our clients' needs and concerns are heard loud and clear.
To speak with a member of our qualified legal team regarding your motor vehicle accident and your potential for financial compensation, please contact us online or call our Morristown office or our Newton office at 973-455-1567 for a free and confidential consultation.