Liability For A Borrowed Vehicle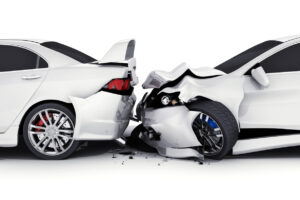 Borrowed Vehicle Liability Morris County
Many people are generous with their vehicles.  Whether helping a friend or family member who does not have a car or as a gesture of friendship, it is not uncommon for people to loan their vehicle to someone else.  However this is not an activity that should be done without thought and knowledge of the possible consequences.
It is critical to understand that loaning your vehicle, be it car or motorcycle, opens you to liability in cases of motor vehicle accidents or pedestrian accidents in which your vehicle may be involved. In addition catastrophic injuries that may be sustained such as traumatic brain injury, spinal cord injuries and even death can make you liable in personal injury claims or wrongful death suits.
If a vehicle you, a friend or family member loaned to someone else is involved in a accident involving injury or substantial damage to property, it is imperative to contact an experienced attorney as soon as possible.  The Law Offices of Michael P. Burakoff has extensive experience in motor vehicle accidents in Parsippany, Hopatcong, Mt. Olive, Andover, Newton, Morristown and other towns all over both Sussex and Morris County.  Speak with Michael Burakoff about how to limit your liability in order to protect both you and your family from potentially catastrophic financial consequences.  Contact us online, or through either our Morristown or Newton office at 973-455-1567.
Loaning A Vehicle Still Makes You Liable In Sussex County And Across NJ
If you loan your vehicle to someone else and that vehicle is involved in an accident you will be liable.  It is a common misconception that car insurance is for the driver of the car.  However the truth is that, in most cases, it is the vehicle that is insured.  Loaning your vehicle means loaning your insurance.
The State of New Jersey follows a "no-fault" insurance system.  This means that every vehicle on New Jersey roads is legally required to have a personal injury protection (PIP) insurance policy. This policy is meant to pay for any medical costs for you or anyone who is injured in an accident caused by your vehicle.
In the event of an accident, even if you loaned your vehicle, your policy will be the primary coverage for any injuries or damages sustained in any accident involving your vehicle. This can mean having to pay a large deductible on your policy and can even mean a substantial increase in your insurance premium.
What Can A Rockaway Motor Vehicle Accident Attorney Do For You?
If your vehicle is involved in a crash it is important to move to reduce your liability immediately.  An experienced attorney who knows how to negotiate with insurance companies can make all the difference.  Navigating the system can be quite confusing and difficult. Though you may have a PIP policy you may still have to pay out of pocket property damage as well as other expenses.  Seeking representation is highly recommended in case of any vehicle accident and can help to reduce your exposure to liability.
Contact a Morris and Sussex County Motor Vehicle Accident Lawyer
The Law Offices of Michael P. Burakoff  has more than 40 years of experience in helping our clients in towns across New Jersey, Morris County, and Sussex County including Andover, Roxbury, Hopatcong, Mt. Olive, Parsippany, Morristown, and Newton to reduce their exposure to liability.
Attorney Burakoff has the resources and experience to handle insurance claims and lawsuits stemming from any type of motor vehicle accident.  Contact Michael Burakoff and our legal team today for a free and confidential consultation regarding your motor vehicle accident.  Please contact us online or at our Morristown or Newton offices at 973-455-1567.