Morristown Premises Liability Attorney
Successfully resolving Premises Liability Claims for Clients Across New Jersey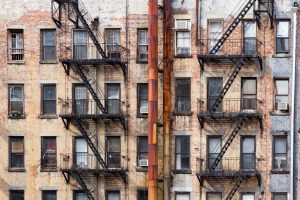 Owners of any kind of property, be it private property, commercial property, or even government property, are responsible for keeping their property safe for visitors legally present on said property.
When property owners fail to maintain the safety of their property, parties who suffer injury from hazardous conditions may be able to hold property owners, property managers, and/or maintenance companies liable for their injury damages through what is known as a "premises liability claim". However, there is a long and complex path between filing a premises liability claim and actually recovering the compensation that you and your family need and deserve for your injury damages. This is where retaining the services of a knowledgeable and experienced Morris County and Sussex County premises liability attorney can be of enormous benefit.
At The Law Offices of Michael P. Burakoff, we focus on working not only with our clients but with their families as well. We understand just how debilitating an injury can be to the lives of any family, and have worked to secure full and fair compensation in premises liability claims of all kinds in towns across Morris County and Sussex County, including Dover, Parsippany, Denville, Rockaway, Newton, Hopatcong, Mt. Olive, Netcong, and Morristown.
Call our Morristown premises liability attorney to discuss your unique needs and concerns when it comes to your injuries sustained on a poorly maintained or dangerous property in a free and confidential consultation with our legal team today.
Mt. Olive Premises Liability Lawyer Discusses Common Accidents
Some of the most common types of accidents which result in a premises liability claim include:
Slip and Fall Accidents: A bad fall can result in broken bones, spinal cord damage or even brain injury. Falls can be caused by slippery substances on the floor; by snow or ice build-up; or by un-repaired potholes, cracks in a sidewalk, or broken stair railings. Slip and fall accidents are especially common in retail stores and commercial parking lots. Another incident common in retail stores is when improperly stacked merchandise falls and causes injury.
Inadequate Security: When store customers are assaulted in parking lots, we often discover that inadequate security was provided despite the property owners' knowledge of previous assaults. In other cases, security guards themselves have assaulted customers, and managers may have been negligent in failing to conduct proper background checks when they hired the guards.
Dog Bites and Dog Attacks: Dog owners are responsible if their dog attacks someone, whether on private or public property. If the attack occurs on the dog owner's property, the owner is responsible unless the injured person was trespassing or provoked the dog to attack.
On-the-job injuries: Employers are also responsible to keep work environments reasonably safe for employees. This includes adhering to regulations governing chemical spills and ladder and scaffolding safety, mitigating environmental hazards such as noise pollution, and following basic safety precautions such as providing adequate light and clearing employee parking areas of snow and ice. If you have suffered a work-related injury due to an unsafe property condition, you may be entitled to recover damages in excess of workers' compensation.
Government Property: Many of these issues and potential dangers can just as easily cause injury on government property such as post offices, courthouses, public parks, and more. However, the timelines and process for filing a premises liability claim against the State or a Federal Agency are quite different and more stringent than other premises liability claims, making it that much more important that you work with an experienced Mt. Olive premises liability in such matters.
Unsafe Property Injury Attorney Secures Premises Liability Compensation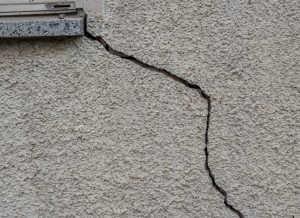 In order for any premises liability claim to be successful, you and your Netcong unsafe property injury attorney will need to prove the following three elements:
The Existence of a Hazardous Condition – You and your premises liability attorney must be able to show that a hazardous condition existed, which was not readily apparent. If a hazardous condition like a wet floor caused a slip and fall injury but was clearly marked by the property owner, you may not have a premises liability claim.
Notice of the Hazardous Condition – Beyond the existence of a hazardous condition, you must also be able to prove that the property owner or operator knew of its existence, or reasonably should have known, and did not take the steps necessary to repairing it or alerting visitors to its existence.
Failure to Secure the Hazard – The more time that passed between when the property owner or manager was aware or should have been aware, of the existence of a hazardous condition and the time when you are injured, the greater their liability, and the stronger your personal injury case becomes.
The relation between the Hazard and your Injuries – Finally, you must be able to show exactly how the hazard in question caused your injuries.
While these elements may seem relatively straightforward, proving them to the insurance company and potentially in a court of law is anything but. In addition, it is not enough to simply prove negligence, you will also need to demonstrate the full extent of your premises liability injuries and how they have affected you and your family's lives and financial security in order to recover the full and fair compensation that you need and deserve.
For this reason, it is highly recommended that you work with our experienced Morristown premises liability attorney anytime you are pursuing a premises liability claim.
Contact A Morris County Premises Liability Attorney Today
Morristown premises liability attorney Michael Burakoff and our legal team have over 40 years of experience recovering full and fair compensation for the victims of unsafe conditions on properties across New Jersey, Morris County, and Sussex County including in towns like Newton, Andover, Netcong, Mt. Olive, Rockaway, Parsippany, East Hanover, and Morristown.
Our firm focuses on providing attentive and effective legal service not only to our clients but to their families as well. We understand just how stressful and difficult the personal injury process can be, and the precarious position a serious injury can put any family in. For this reason, we strive to keep our clients highly informed and involved throughout the process and to secure the full and fair compensation that our clients and their families need and deserve.
To speak with Michael Burakoff and our legal team today in a free and confidential consultation regarding your injuries sustained on any kind of dangerous or unsafe property, your options for recovering compensation through a premises liability claim, and how exactly we can help you to do so, please contact us online, or through either our Morristown office or our Newton office at 973-455-1567.