U Drive. U Text. U Pay.: What is it?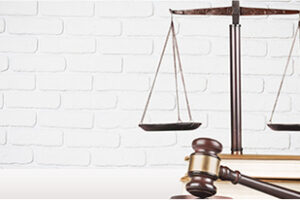 The 21st century has seen texting become virtually ubiquitous in the United States. It has benefits, like being able to easily send short quick messages to friends and family members anytime from anywhere. It also has disadvantages, like being a distraction for drivers.
That distraction can be deadly for drivers, their passengers, people in other vehicles and pedestrians. According to NHTSA data, there were at least 3,154 fatalities attributed to distracted drivers. The label of distracted drivers includes those who were texting and driving at the time they caused the accident. Because of that, U.S. Transportation Secretary Anthony Foxx instituted a national distracted driving enforcement campaign. It is called "U Drive. U Text. U Pay.", and was started in April to coincide with Distracted Driving Awareness Month.
What is the purpose of the program?
According to Secretary Foxx, the program was started because distracted driving is so dangerous and needs to be stopped. Secretary Foxx says that there is no excuse for it. He says that everyone who engages in distracted driving needs to know that he or she will pay a price for it.
What is the price associated with distracted driving?
That price could be purely financial, like in the case of a ticket. It could also be a lot worse, like injury or loss of life. The campaign seeks to inform people of these prices so that they will avoid distracted driving in the first place.
Many people regard texting to be a completely harmless activity. After all, it is often just the typing and sending of a simple message like "C U soon". However, by raising awareness about the harm of distracted driving, campaigns like "U Drive. U Text. U Pay." seek to let people know that a few seconds of texting can cost real lives. That knowledge can protect everyone out on the roads.
Source: National Highway Traffic Safety Administration, "U Drive. U Text. U Pay. Campaign Cracks Down on Distracted Driving," April. 02, 2015