Can You Recover Damages if You're Partially Responsible for a Car Accident in New Jersey?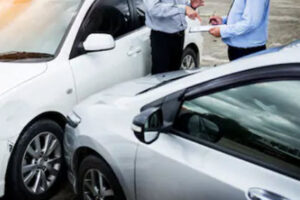 In many auto accidents, there is more than one at-fault party. But can you obtain compensation if you are partially responsible for causing the car accident in Morristown or elsewhere in New Jersey?
This depends on your percentage of fault and the circumstances surrounding your accident. It is advised to consult with a knowledgeable car accident attorney in New Jersey to establish fault and fight for the compensation you deserve, even if you were partially to blame for your injury.
Establishing Fault in a Car Accident in New Jersey
Typically, the following factors are considered when it comes to establishing fault and assigning liability in auto accidents:
Witness statements
Any pictures taken at the scene
Any surveillance footage or videos
Road and weather conditions during the crash
The location of the collision
Driver conduct
The severity and type of vehicle damage
Information in the accident report
Whether motorists violated any traffic laws
Can You Seek Compensation if You're Partially At-Fault in New Jersey?
After an insurance company or attorney assigns liability in your motor vehicle accident, the other driver involved may be deemed either partially or completely at fault in the crash.
For example, if the other motorist was speeding and you failed to signal your intention to change lanes, you may be deemed partially to blame for causing the accident. Can you recover damages if your own negligence contributed to the collision?
New Jersey has a comparative negligence statute, which allows individuals to seek compensation for their personal injury even if they were partially responsible for causing their injuries. However, the law bars individuals from recovering damages if they are more than 50% at fault for the crash.
Meanwhile, you can obtain compensation for your car accident injury if the other driver is found 50% or more to blame for causing the collision in New Jersey. However, since you are partially responsible for a car crash, your compensation will be reduced by the percentage of your fault.
For instance, if you are found to be 30% liable for the accident, your total settlement or jury award ($500,000) will be reduced by 30%. Thus, you will be able to recover $350,000 of the damages even though you were partially responsible for your injury. If you are found more at fault than the other motorist, you will not be entitled to any compensation in New Jersey.
Since New Jersey is a no-fault insurance state, your own auto insurance company will be the primary source of compensation for your medical expenses, regardless of who was responsible for causing the crash.
If you were injured in a car crash due to someone else's fault, our Morristown motor vehicle accident attorneys at the Law Offices of Michael P. Burakoff can help you recover damages regardless of whether you were partially responsible for the crash or not. Get a case evaluation with our attorneys by calling at 973-455-1567.
https://www.burakofflaw.com/can-a-driver-be-negligent-in-weather-related-car-accidents-in-new-jersey/