Can a Driver Be Negligent in Weather-Related Car Accidents in New Jersey?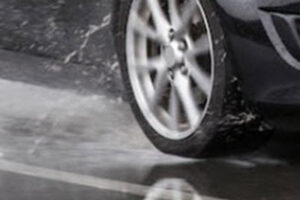 Driving in bad weather conditions increases the risk of an auto accident in Morristown or other parts of New Jersey. Adverse weather – such as rain, fog, snow, ice, sleet, and other conditions – reduce the driver's visibility, decrease the vehicle's traction, as well as affect brake performance. Your car can lose traction or spin out of control when traveling in adverse weather conditions.
In New Jersey, motorists who fail to adjust their driving behavior when operating a vehicle in bad weather conditions endanger themselves and the people around them. When a driver causes a car crash due to their failure to adjust driving to bad weather, they can be held liable for the resulting injuries and damages.
Seek legal help from our car accident attorney at The Law Offices of Michael P. Burakoff to determine liability in your weather-related crash.
Weather-Related Car Accidents in Morristown, New Jersey
Residents of Morristown faced inclement weather when a storm caused flooding, disabled traffic signals, and knocked down trees and wires. As reported by Morristown Green, pebble-sized hail flooded streets and caused unmeasurable property damage. In addition, flooding contributed to many car crashes across the town.
Heavy flooding was reported on Route 287, Madison Avenue, Pine Street, and Woodland Avenue in Morristown. Besides, it was reported that firefighters pumped out at least eight basements.
A Driver's Negligence in Weather-Related Accident
While adverse weather conditions are a major contributing factor in motor vehicle accidents across New Jersey, a negligent driver can still be held at fault for causing the crash unless they can prove that they took all reasonable safety precautions to minimize the risk of a collision.
There are five common types of negligent driving behaviors that increase the risk of a crash when traveling in bad weather conditions:
Driving too fast for the conditions;
Tailgating or following other vehicles too closely, which can lead to a rear-end collision;
Braking suddenly or steering too sharply;
Failing to prepare your vehicle for adverse weather conditions; and
Failing to remove snow from the windshield and the roof.
It is advised to consult with a Morristown car accident attorney to investigate your weather-related crash and determine whether the other driver's negligence caused your accident.
Will Your Insurance Company Cover a Weather-Related Car Accident?
If you are injured in a weather-related car accident your own insurance carrier is most often responsible for payment of your accident-related medical bills under the Personal Injury Protection (PIP) provision of your policy since New Jersey has a "no-fault" statute.
If you are injured in a weather-related car accident and the "at fault" driver has no insurance or inadequate insurance to compensate you for your losses, including "pain and suffering", you may be able to recover compensation from your own insurance carrier under the Uninsured/Underinsured (UM/UIM) provision of your policy.
Speak with our experienced Morristown motor vehicle accident lawyer at The Law Offices of Michael P. Burakoff if your car crash occurred in bad weather. Let our attorney help you determine liability in your particular case. Call at 973-455-1567 for a free case review.
Resources:
morristowngreen.com/2020/07/06/morristown-walloped-by-storm-roads-become-rivers/
nationwide.com/personal/insurance/auto/state/new-jersey/coverage#:~:text=The%20minimum%20amount%20of%20New,damage%20to%20another%20person's%20property
https://www.burakofflaw.com/bad-faith-suing-your-insurance-company-in-uninsured-and-underinsured-motorists-claims/