Bad faith: Suing Your Insurance Company in Uninsured and Underinsured Motorists Claims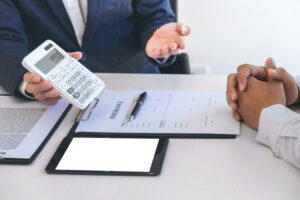 Insurance Companies Bad Faith Claims in Morris County, NJ
Your insurer has an obligation to act in good faith when you file your claim. The company shouldn't try to avoid its duty to investigate your claim or pay you. If they do, they are acting in bad faith. NJ drivers are legally required to carry motor vehicle insurance. Minimal insurance policies which will not cover any damages incurred when motor vehicle accidents result in major property damage or serious injury. You may want to sue your insurance company because of the coverage denial, failure to investigate a claim, failure to negotiate or even attempt a reasonable settlement, or even failure to pay your claim in a reasonable amount to time when their liability has been clearly established.
You have the right to hold your insurance company accountable when they do not treat your policy fairly. You should not be faced with potentially catastrophic financial ruin because you did not receive the money you are owed.
Personal Injury Attorney Providing Counsel in North Jersey Clients with Offices in Morristown and Newton NJ
The uninsured and underinsured motorists' attorney of The Law Offices of Michael P. Burakoff has extensive experience serving motor vehicle accident victims across Morris and Sussex County towns including Newton, Morristown, Roxbury, Dover, East Hanover, Morris Plains, Andover, Chatham, and across Northern New Jersey. Attorney Burakoff has practiced personal injury law exclusively since starting his practice in 1976. This concentrated focus allows our firm to offer well informed and high-quality legal services for clients in need. We are committed to helping you recover the compensation you deserve.
Call our Morristown office or our Newton office today for a free and confidential consultation regarding your potential personal injury claim for a wrongful  car accident, truck accident, motorcycle accident, or any other type of motor vehicle accident.
Can I sue my insurance company?
Yes. Many insurance companies do not have their clients' best interests in mind and are motivated by profits. Insurers employ highly-skilled attorneys who give the company an advantage over the injured party.
What is a bad faith claim?
In Pickett v. Lloyd's, 131 N.J. 457, 621 A.2d 445, the New Jersey Supreme Court first recognized first-party bad faith claims and determined that an:
"the insurance company may be liable to a policyholder for bad faith in the context of paying benefits under a policy.  The scope of that duty is not to be equated with simple negligence.  In the case of denial of benefits, bad faith is established by showing that no debatable reasons existed for denial of the benefits.  In the case of processing delay, bad faith is established by showing that no valid reasons existed to delay processing the claim and the insurance company knew or recklessly disregarded the fact that no valid reasons supported the delay."
Under New Jersey law, if an insurer breaches their common law duty (i.e., good faith and fair dealing), an insured person can recover up to the limits of their policy as well as consequential bad faith-related damages against a first-party insurer only if they are able to demonstrate that the insurer:
lack of a reasonable basis for denying the claim,
unreasonably delaying its processing, and
the insurer's knowledge or reckless disregard that it was acting unreasonably.
What is the difference between an uninsured and underinsured motorist claim?
Basic auto insurance coverage is mandatory for all drivers in New Jersey. Although not required, many drivers also carry uninsured or underinsured motorist (UM/UIM) insurance coverage.
An uninsured motorist (UM) claim is asserted by an insured against its own insurance company when the insured is involved in an automobile accident with another driver who has no insurance or cannot be located.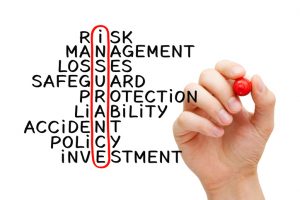 An underinsured motorist (UIM) claim is asserted by an insured against its insurance company when the other driver is underinsured.
UM and UIM provide compensation for personal injuries, and because the insured is seeking recovery under his or her own policy of insurance, they are first-party insurance coverages and they are considered to be as opposed to third-party insurance coverages.
Insurance companies are very much aware that they have no obligation to pay all claims, just those claims that the uninsured or underinsured person would be responsible for paying. If it doesn't pay your claim, your insurer which you pay premiums to is acting as the insurance company for the person who injured you and damaged your property.
What is Senate Bill NJ S2144 or the New Jersey Insurance Fair Conduct Act ("IFCA")?
The basis of the bill relates to the creation of a private cause of action for violation of the New Jersey Unfair Claims Settlement Practices Act ("UCSPA"). UCSPA also known as NJ Rev Stat § 17B:30-13.1, prohibits insurers from engaging in various deceitful business practices, such as misrepresentation of facts or denial of a claim without a reasonable investigation.
Having passed the New Jersey Senate this bill is currently pending before the New Jersey Assembly's Financial Institutions and Insurance Committee. It establishes remedies for violations of the Unfair Claims Settlement Practices Act (i.e., bad faith delay or denial of claims for insurance benefits), which previously could only be brought by the Commissioner of Banking and Insurance.
A claimant would not be required to prove that there was recurring misconduct by the insurer that would indicate "a general business practice," Most significant is that the proposed bill would allow the recovery of treble damages, reasonable attorney's fees and litigation expenses, and extra-contractual damages.
Contact a Newton and Morristown Injury Attorney Today
Personal injury and auto accident attorney Michael P. Burakoff takes pride in protecting the legal rights of motor vehicle accident victims across local Morris County and Sussex County communities such as Florham Park, Mt. Olive, Morristown, Newton, Dover, Rockaway, and all of Northern New Jersey.
Our firm will work with not only our clients but also their families throughout the legal process. Attorney Burakoff believes in putting the attorney-client relationship first and foremost, which creates an environment where our clients' needs and concerns are heard loud and clear.
To speak with a member of our qualified legal team regarding your motor vehicle accident and your potential for financial compensation, please contact us online or call our Morristown office or our Newton office at 973-455-1567 for a free and confidential consultation.