New Jersey accident with car and bus leaves 2 dead, 13 hurt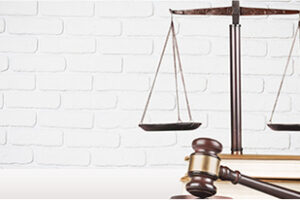 Two teens were killed in an accident between a bus and a car in New Jersey, and 13 others were injured in the crash. The 502 Line bus that was involved was part of the New Jersey Transit system. According to officials, it was going from Atlantic City to Mays Landing, transporting people between a bus terminal and the Hamilton Mall.
The crash happened right around two in the afternoon, while the bus was moving along North Franklin Boulevard. Police say that a red car was also going along that road when it drifted over the centerline, and it slammed into the bus. Pictures from the scene show the red car with its front end entirely caved in and smashed back from the hood to the center of the vehicle.
The devastating crash was a head-on collision.
One of the officers said that the bus driver did attempt to swerve to miss the car but was unable to do so. That abrupt swerve, however, did send the bus up onto a sidewalk, and other pedestrians were just barely able to avoid being run down.
All of the people in the car were reportedly below 20 years old. The driver herself was only 18. Police have said that there were five individuals in the vehicle when the crash occurred. Two of those passengers perished, though the driver survived.
Those who have been injured in a car accident needs to be aware of their legal rights and options when being treated for injuries, no matter how severe or minor those may be. They could be able to seek client-fulfilled financial compensation to cover the costs that are related to that treatment and the recovery process.
Source: nbcphiladelphia.com, "Teens Die, 13 Hurt After NJ Transit Bus, Car Collide" David Chang, May. 27, 2014