1-287 lanes opened after car accident in Mahwah, New Jersey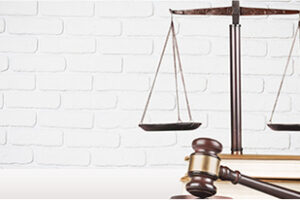 New Jersey State Police do everything they can to keep the interstates and other roads safe. In many respects, their efforts are fruitful, and potential collisions are averted because of them. However, situations do arise when car accidents happen, such as a recent one in Mahwah, New Jersey.
The Mahwah accident resulted in Interstate 287's northbound lanes being closed for some 10 hours. According to published reports, it happened near exit 66, at around 12:30 p.m.
Three men were killed. All three had been standing outside of a disabled cement truck, which was stationary on the right shoulder of the road. The men were the members of a repair crew that had shown up to fix the truck after it became disabled, along with the truck's driver.
The members of the repair crew had pulled over and parked directly in front of the cement truck. They then got out to make repairs so the damaged vehicle could move off the shoulder of the road. However, the oncoming tractor-trailer rig plowed into them, resulting in the fatalities.
The tractor-trailer also hit back of the cement truck and then hit a barrier and another vehicle. That vehicle, a Toyota Avalon, had a husband and wife as driver and passenger. The Avalon caught fire, but they were able to escape with minor injuries. The tractor-trailer also caught fire, with the driver getting away from it safely.
Police have not yet determined why the tractor-trailer went off the road. However, the driver and possibly the driver's employer could be held liable for the deaths of the three men and the injuries suffered by the couple in the Avalon even if no criminal charges are filed.
When someone is injured or dies because of another person's negligence or recklessness, compensation may be sought from the at-fault party. Understanding your legal options as a victim or the family of a lost loved one is the first step in pursuing such compensation.
Source: CBS Local, "Northbound Lanes Of I-287 Reopened After Deadly, Multi-Vehicle Crash In Mahwah" No author given, Jun. 24, 2014