How Hand Sanitizers Can Cause False Positive Breathalyzer Tests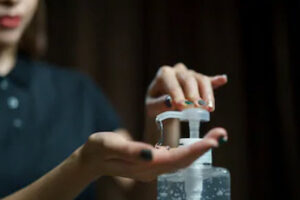 The coronavirus pandemic prompted most Americans to use hand sanitizers on a daily basis. While using a hand sanitizer can minimize the risk of contracting the COVID-19 disease, it can also cause a false positive breathalyzer test.
In most states, breathalyzer machines are used by law enforcement to determine the degree to which a motorist is intoxicated with alcohol. In New Jersey, a driver can face criminal penalties for drunk driving if his or her blood alcohol concentration (BAC) exceeds .08%.
But can the use of hand sanitizers, which contain ethyl alcohol, make you impaired or produce a false breathalyzer reading? While studies have shown that using a hand sanitizer does not elevate BAC levels in drivers who apply the product to themselves, can applying alcohol-based hand sanitizers cause a false positive breathalyzer test?
Can a Hand Sanitizer Produce a False Breathalyzer Reading?
Studies suggest that applying a hand sanitizer could elevate breathalyzer test results when a driver's BAC level is being measured by a police officer. A 2013 study published in Academic Emergency Medicine examined whether applying a hand sanitizer on the hands of a person holding a breathalyzer machine can affect the reading.
The study found that some hand sanitizers may affect the breathalyzer reading, especially when being inappropriately used by a police officer. Applying a hand sanitizer before the breath test could produce a false positive result due to vaporization on the hand of the person holding the breathalyzer machine.
Thus, the breathalyzer machine can show a false positive reading even in a driver who did not consume any amount of alcohol. Also, performing a breath test after applying a hand sanitizer can significantly elevate BAC levels in drivers who ingested a small amount of alcohol.
The study found that the BAC level was elevated when a hand sanitizer was used excessively or when the person applying the sanitizer did not allow it to dry appropriately. The reading showed 0.11% in the group who used two pumps of the hand sanitizer without allowing it to dry. Note: In New Jersey, operating a vehicle with a BAC level of 0.08% or higher is considered driving under the influence (DUI).
Law Enforcement Shouldn't Apply Hand Sanitizers Before Administering a Breathalyzer Test
A separate study published in the American Journal of Infection Control in 2016 showed that applying a hand sanitizer that contains 70% of ethanol produced a false positive breathalyzer result. In fact, using an ethanol-based hand sanitizer caused a result of about 0.15%, which is almost two times the legal limit in New Jersey.
When administering a breathalyzer test, law enforcement officers rely on the readings to establish probable cause to make a DUI arrest. Therefore, police officers who administer breath tests must be careful not to use breathalyzer machines immediately after applying a hand sanitizer as this could produce a false result.
Law enforcement should use hand sanitizers as instructed by the manufacturer and must dry their hands properly before administering the test. Talk to a knowledgeable Morristown drunk driving accident attorney if you believe that a hand sanitizer affected your breathalyzer test result. Contact our attorneys at The Law Offices of Michael P. Burakoff for a consultation. Call at 973-455-1567.
Resources:
ajicjournal.org/article/S0196-6553(16)30732-5/abstract
pubmed.ncbi.nlm.nih.gov/23406081/
https://www.burakofflaw.com/how-does-new-jerseys-drunk-driving-law-work-in-2020/