Man Charged In Fatal Drunk Driving Accident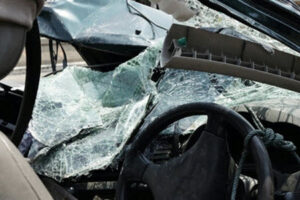 Alcohol and speed while behind the wheel don't mix. A driver who is intoxicated can easily cause a fatal crash, killing others.
Unfortunately, this was what happened on the evening of September 3. A New Jersey man was under the influence of alcohol and driving at an excessive speed when he collided with another vehicle, killing the driver. After an investigation, the Marlton man now faces multiple criminal charges,
The accident happened on Hainesport Road in Mount Laurel Township, near the Cucina Carini restaurant. The owner of the restaurant was killed in the crash.
The man, from Mount Laurel, was pulling out of the parking lot in a Ford SUV when he was hit by the intoxicated driver, who was driving a BMW. Several Good Samaritans helped pull the restaurant owner from his vehicle. He was airlifted to Temple University Hospital, where he later died.
Mount Laurel firefighters extricated the drunk driver from his vehicle. He was taken to Cooper University Hospital in Camden to be treated for his injuries.
After the accident, police investigated the circumstances surrounding the crash. They secured a warrant that allowed them to access the data from the drunk driver's BMW. They discovered that he was driving at speeds in excess of 120 miles per hour before he hit the other driver.
The man was arrested and now faces multiple charges, including driving under the influence of alcohol, speeding, first-degree vehicular homicide, first-degree aggravated manslaughter, and third-degree possession of a controlled substance. On November 7, he surrendered himself to police. He is currently in Burlington County Jail in Mount Holly facing a possible indictment.
What is Vehicular Homicide?
To be charged with vehicular homicide in New Jersey, there are two key aspects involved. The first one is the "vehicular" element, which means you must be driving a vehicle at the time of the victim's death. The second one is "manslaughter," which refers to causing the death of someone.
Vehicular manslaughter does not require intent to kill. What this means is that even if you accidentally hit someone while you were driving, you could still be charged with vehicular manslaughter.
However, there does need to be reckless behavior involved. A reckless driver is one who willfully disregards the safety of others. Some examples of reckless behavior include drunk driving, distracted driving, excessive speeding, and fatigued driving.
In most cases, vehicular manslaughter is a second-degree felony, which could mean up to 10 years in prison. In extreme situations, it becomes a first-degree felony, punishable by 30 years in prison.
Contact a New Jersey Personal Injury Lawyer Today
Alcohol use before driving is not only illegal but unsafe. As seen in this case, it often kills innocent victims.
A Morristown drunk driving accident attorney from The Law Offices of Michael P. Burakoff can help if your family has been affected. Personal injury lawsuits against drunk drivers are easier than other accident claims due to the clear negligence. Schedule a free consultation today by filling out the online form or calling (973) 455-1567.
Source:
wobm.com/new-jersey-speeding-dui-fatality/