How Does New Jersey's Drunk Driving Law Work in 2020?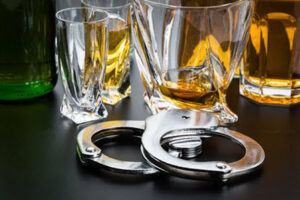 Many New Jersey residents are unaware of a new law that requires ignition interlock devices (IID) even for first-time offenders. Under a relatively new DWI law, which became effective Dec. 1, 2019, anyone convicted of drunk driving in New Jersey – even for the first time – is required to install the IID in their vehicle, according to NJ.com.
Ignition interlock devices prevent motorists from driving if they detect a specific concentration of alcohol on their breath. New Jersey became the 34th state to enact an all-offender interlock law. A 2018 study found that all-offender interlock laws reduce the number of car accidents involving impaired drivers by 16%.
How Does the Ignition Interlock Device Work?
Basically, ignition interlock devices work as everyday breathalyzer tests that drivers can administer on their own. In order to get a BAC reading, a motorist is required to blow into a tube.
If the blood-alcohol reading shows .05% or more, the IID will prevent the car's engine from turning over. In New Jersey, the state's limit to operate a motor vehicle is .08%. The interlock device requires the motorist to blow into the tube to gain permission to drive the car. If the device registers over .05%, the engine will not start.
What is New Jersey's 2019 Drunk Driving Law About?
Although the 2019 DWI law in New Jersey expands the IID requirement to include all first-time offenders, it eliminates license suspensions for those convicted of drunk driving whose BAC level was only slightly above the legal limit (between .08 and .10%).
Under the current law, first-time offenders with a BAC limit of between .08 and .10% must drive with an IID installed in their car for three months. Offenders who were caught with a BAC of between 0.10 and 0.15% will have the IID installed for seven to 12 months.
The 2019 law also requires license suspensions for up to six months for first-time offenders whose BAC level was above 0.15%. These motorists are also required to drive with an IID for nine to 15 months.
Liability in New Jersey Drunk Driving Accidents
While the goal of the 2019 law in New Jersey is to decrease the number of drunk driving crashes in the Garden State, DWI-related motor vehicle accidents are still quite prevalent in Morristown and other parts of the state in 2020.
Typically, an injured individual can bring a claim to recover damages against the impaired driver and/or a third party that served alcoholic beverages to the motorist.
Driver Liability
A driver who caused an accident that led to another individual's personal injury or wrongful death can be held liable for the resulting damages if his or her BAC was .08% or higher. In New Jersey, DWI charges are not limited to alcohol consumption. Any medication or illegal substance that diminishes a motorist's ability to operate a vehicle safely can cause impairment and result in DWI charges.
Third-Party Liability
New Jersey is one of many states that have the so-called Dram Shop law that allows injured persons to place liability on restaurants, bars, liquor stores, and other licensed establishments that have a duty to serve alcohol responsibly. Providing alcoholic beverages to those who are visibly intoxicated can result in Dram Shop Liability, which would make the establishment liable for injuries or fatalities caused by the impaired person.
Contact our Morristown drunk driving accident attorneys at The Law Offices of Michael P. Burakoff, P.A., to discuss liability in your DWI-related crash. Call at 973-455-1567 for a case evaluation.
Resources:
nj.com/news/2019/11/new-drunk-driving-law-mandates-ignition-locks-for-all-offenders-starting-sunday.html
iihs.org/api/datastoredocument/status-report/pdf/53/2