Dram Shop Law in New Jersey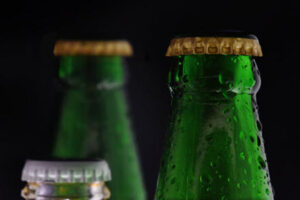 Some people get drunk on their own and cause serious crashes. Others get intoxicated after visiting a bar or drinking alcohol at a party at a friend's house. When these situations occur, and someone gets injured or killed, a dram shop law applies.
New Jersey is one of 30 states that has a dram shop law in place. What this means is that a bar, restaurant or individual serves alcohol to someone who then causes an injury accident, the business or host can be held liable for the damages. However, there are some rules that apply.
What the Law Says
Under N.J. Rev. Stat. §2A:22A-4, a person who is injured or sustains property damage due to the serving of alcohol by an establishment or social host can recover compensation if:
The business or individual is deemed negligent.
The injury or damage was caused by the negligence (serving of alcohol).
The injury or damage was a foreseeable consequence of the negligence.
All three must apply in order for a victim to receive compensation.
In addition, an underage adult (person between 18 and 20 years old) can be held liable for damages caused by serving underage guests alcohol at their home as a social host. The following must apply:
The social host knowingly allowed guests to consume alcoholic beverages to underage guests in their home. They do not need to own the home.
The social host allowed a visibly intoxicated guest to consume alcohol.
The social host was aware that the visibly intoxicated social guest would leave the home and later drive a motor vehicle.
The social host did not prevent the intoxicated guest from driving.
The social guest operated a vehicle while intoxicated and caused injury to a third party.
There is one exception, though. If the person who was served alcohol goes on to cause an accident, and they were subsequently injured, they may not file a lawsuit against the business or individual who served them the alcohol, even if they were injured in the accident.
What Damages Apply?
Just like any personal injury case, a person involved in a drunk driving case can recover compensation for a variety of damages. The most common damages include medical expenses, lost wages, property damage and pain and suffering. If a person becomes disabled or otherwise unable to perform services such as childcare or household chores, then the value of those services is also eligible for reimbursement.
New Jersey law also allows punitive damages in dram shop claims. Punitive damages do not compensate for damages. Rather, they are used to reckless or intentional behavior.
Contact a New Jersey Personal Injury Lawyer Today
Drinking and driving is a serious crime. Alcohol use and driving is also a deadly combination. Many people are seriously injured and killed in these accidents, which is why many states punish intoxicated drivers harshly.
If you or a loved one was injured by a drunk driver, seek legal help from the Morristown drunk driving accident attorneys at The Law Offices of Michael P. Burakoff. We can help you understand your options for compensation. Schedule a consultation today by calling (973) 455-1567 or filling out the online form.
Resource:
ncsl.org/research/financial-services-and-commerce/dram-shop-liability-state-statutes.aspx#NJ