New Jersey Ranks Low For Drunk Driving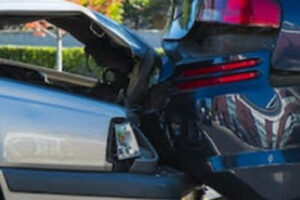 All motorists know that drinking and driving is illegal and immoral. You would think that this activity would cease to exist, but it's still rampant in many parts of the country. Drunk driving accidents still happen on a regular basis.
The good news is that, since 1985, alcohol-impaired fatalities have decreased. However, drunk driving still accounts for approximately 10,000 deaths every year, so we still have a long way to go.
New Jersey is among the states with the least amount of drunk drivers. New Jersey ranked #45 in terms of its DUI Severity Score, which means they are near the bottom for drunk driving fatalities.
The DUI Severity Score was calculated based on the following factors:
DUI arrests per 100,000 drivers
DUI road fatalities per 100,000 drivers
DUI road fatality ratio
The next step was to take a final average score across these factors to find the overall score for each state. So for New Jersey, the number of DUI arrests per 100,000 drivers was 331. The number of DUI road fatalities per 100,000 drivers was 2. The number of DUI road fatalities compared to all road fatalities was .23. This gave New Jersey a DUI severity score of 37.8.
Alternatives to Drinking and Driving
Drinking and driving is a decision that can affect someone's life forever. Many people have been injured and killed by someone else's intoxication. If you have been drinking alcohol, don't drive. Here are some alternatives:
Contact a rideshare. Download the Uber or Lyft app and you can get a driver to come pick you up and take you home.
Use a designated driver. If you're going out with friends, assign one to stay sober so they can be your designated driver. This makes things easier, since you don't have to worry about getting a rideshare or taxi at the end of the night.
Walk home. If you're close enough, just walk home. However, you need to be careful. You should have a friend with you to keep you safe, especially at night.
Call someone. You may be afraid to call your parents, but they will likely be happier that you called them to come get you rather than you driving home and possibly killing someone in a drunk driving accident. If you are drunk, don't hesitate to call someone to take you home.
Contact a New Jersey Personal Injury Lawyer Today
While drunk driving is on the decline in New Jersey, accidents involving intoxication can still occur. If you or a loved one has been involved in such a crash, make sure you seek legal help.
There are several avenues for compensation from a drunk driving accident. The Morristown drunk driving accident lawyers at the Law Offices of Michael P. Burakoff has experience dealing with drunk driving injury claims all over New Jersey. We can help you with a successful recovery. Schedule a free consultation today by filling out the online form or calling (973) 455-1567.
Resource:
943thepoint.com/new-jerseys-rank-with-duis-drunk-driving-is-astonishingly-hopeful/