New Jersey Faces 7 Years In Prison For Drunk Driving Accident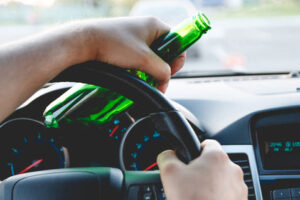 Drunk driving accidents are preventable crashes, yet they still happen on a regular basis. It can be a frustrating situation to the families of the victims. Why did this have to happen?
The good news is that justice is often served in these cases. These drunk drivers are often caught and punished. While this brings some solace to the victims' families, it does not bring their loved one back.
A New Jersey man was recently sentenced to seven years in prison after a crash last year killed his passenger. The 25-year-old man from Barnegat was drunk at the time, with his blood alcohol content (BAC) at .12—above the legal limit of 0.08.
The fatal accident happened in Stafford on the evening of March 25, 2020. The man was driving a sports car when he lost control on Stafford Avenue, near Hilliard Boulevard. He was trying to turn right when he slammed into a tree.
The man was hospitalized with minor injuries. His passenger, a 24-year-old man from Little Egg Harbor, was killed in the crash.
In early 2021, the driver pled guilty to driving under the influence and vehicular homicide. His driver's license was suspended for five years.
On April 1, the man was sentenced to seven years in prison. He will be eligible for parole once he was served 85% of his sentence, or roughly six years.
Drunk Driving Injuries
Many people think nothing of having a few drinks and driving home, but this practice is very dangerous. We often underestimate how drunk we are until we get into an accident.
Drunk driving accidents are often very serious in nature. It is rare for someone to escape unharmed or even suffer minor injuries. In most cases, the result is catastrophic injuries or even death.
Victims who survive often suffer from long-term injuries. They may suffer back and neck injuries, spinal injuries, head trauma, broken bones, and internal damage. Some are paralyzed for life.
Drunk drivers can cause various types of car accidents. Head-on accidents are common, since many drunk drivers are unable to see clearly. They may drive in the wrong direction, since they may not be aware of their surroundings or be able to comprehend traffic signs. They may even fall asleep at the wheel.
Rear-end crashes are also common, since depth perception and judgment decreases after one alcoholic drink. Drivers are unable to slow down in time, causing them to hit the vehicle in front of them.
Contact a New Jersey Personal Injury Lawyer Today 
Many people underestimate the effects of drunk driving, but it is a serious issue that can lead to fatal accidents, as seen in this case. Many innocent lives have been lost due to this reckless behavior.
If you or a loved one was injured or killed in a drunk driving accident, seek legal help right away.  The Morristown drunk driving accident lawyers at the Law Offices of Michael P. Burakoff can assess your case and help you understand your options for financial recovery. To learn more, schedule a free consultation today. Fill out the online form or call (973) 455-1567.
Resource:
nj.com/ocean/2021/04/nj-man-gets-7-years-for-drunk-driving-crash-that-killed-passenger.html