Construction Accidents Higher Among Older Workers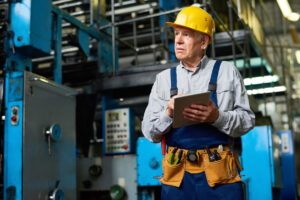 Construction Accidents for Older Workers Morris County NJ
According to recent studies there are more people than ever who are working at age 60 and older. This growing demographic is especially present within the construction industry. A 2010 survey found that the average construction worker was 41.5 years old; five years older than the average found in 1985, according to the Engineering News Record (ENR).
The Law Offices of Michael P. Burakoff, we has extensive experience recovering full and fair compensation for our clients of all ages injured in all manner of construction accidents in towns across Morris County and Sussex County, including Newton, Netcong, Dover, Denville, Parsippany, East Hanover, and Morristown. Please call our Morristown office or our Newton office today to discuss your individual needs, concerns, and situation regarding any kind of construction site injury in a free and confidential consultation with our legal team.
Sussex County Construction Workers : Danger Increases with Age
Though some professions can carry inherent risk, aging workers are at an even greater risk of injury. This is especially true in physical labor-focused jobs, such as construction work. The recent ENR study looked at the safety and health of these older workers in order to better understand the dangers they may face on the job.
According to the above mentioned study, while older workers are less likely to be injured on the job than a younger worker, the injuries they sustain are more serious when they do get hurt, and more likely to be fatal. Some 19 construction workers older than age 65 died during accidents in 2012 throughout the United States. Because of less robust health and longer recovery time, older workers can have much longer convalescent periods after an accident, leading to far more physical complications and longer lasting disabilities.
Negligence : Common Dangers for Older Construction Workers
Construction work is a field where injuries commonly occur. However, injuries may not only result from the dangers associated with a workplace. Unfortunately, the negligence or recklessness of contractors, equipment manufacturers, and other third parties may lead to serious trauma for a worker.
Construction accidents can result from many different causes. Negligence on the part of construction companies, property owners and equipment manufacturers may all contribute to construction site accidents.  These accidents often include:
Exposure to toxic materials commonly found at construction sites (including silica and asbestos)
Scaffolding and Ladder Collapses and Structural Failure
Slips and falls on unstable flooring
Use of faulty or defective equipment (such as heavy machinery such as forklifts, cranes, conveyor belts and hoists)
Motor vehicle use (including dump trucks, forklifts and tractors)
Electrocution
Being "caught between" or crushed by heavy objects
Falling debris
Hazardous Chemicals
Burns
Construction accidents may result in some very serious physical injuries to workers.  Other significant construction site injuries include muscle strains and sprains, broken bones, loss of limbs, spinal cord injuries including paralysis, head injuries such as traumatic brain injuries and concussions, internal bleeding, repetitive motion injuries, as well as loss of hearing.
Contact A Dover Construction Site Injury Attorney Today
Attorney Michael P. Burakoff and our law office has decades of experience recovering full and fair compensation for our clients injured in construction site accidents across New Jersey, Morris County, and Sussex County, including communities such as East Hanover, Morristown, Parsippany, Denville, Dover, Netcong, Hopatcong, and Newton.
Our firm works closely not only with our clients, but their families as well. We understand how precarious a family's situation can get as medical expenses mount and the injured party remains unable to work. For these reasons we focus on keeping our clients and their families informed and involved throughout the legal process as we work to secure you the compensation you need and deserve to make your life whole again.
Speak with Michael Burakoff and our legal team today in a free and confidential consultation regarding any type of construction site injury and your options for making a successful financial recovery.  Please contact us online, or through either our Newton office or our Morristown office at 973-455-1567.