Morristown Traumatic Brain Injury Attorney
Serving Clients Across New Jersey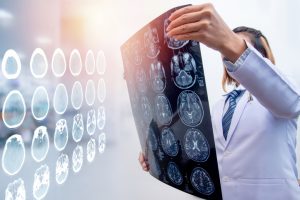 For victims of accidents, not all injuries are created equal. While broken bones, lacerations, and other injuries can seriously impact the lives of the victims and their families, certain types of traumatic injuries go a step further and can have life-long repercussions. Brain injuries especially can affect victims' physical, cognitive, and even emotional health. If you or a loved one has suffered an accident leading to a brain injury, you and your family may be entitled to financial compensation to cover damages including medical expenses, pain and suffering, lost wages, rehabilitation, and much more.
At The Law Offices of Michael P. Burakoff, we have four decades of legal experience helping the victims of catastrophic injuries recover compensation through personal injury claims in local Morris County and Sussex County towns such as Dover, Netcong, Newton, Morristown, East Hanover, Mt. Olive, and Roxbury. Our firm operates with the belief that the individual needs and concerns of the client should come first. For this and many other reasons, we keep our clients and their families informed and involved throughout the legal process.
For a free and confidential consultation regarding your accident, your resulting brain injury, and your potential for compensation through a personal injury claim, please contact our Morristown traumatic brain injury attorney today.
Newton Traumatic Injury Attorney Identifies Accidents Leading to Brain Injuries
While brain injuries can occur from a wide range of injurious accidents, our Newton personal injury lawyer has seen the highest frequency of serious injuries result from the following types of accidents:
Motor  Vehicle Accidents – brain injuries such as concussions are very common for individuals injured in motor vehicle accidents. This is is primarily due to the sheer forces involved as well as the potential for sudden changes in momentum
Construction Accidents – inadequate safety measures, malfunctioning equipment, improper use of heavy machinery and much more can lead to serious brain injury for construction workers
Scaffolding and Ladder Accidents – continuing with on-the-job accidents, falls from scaffolding or ladders are amongst the most common forms of serious accidents which can lead to brain injury
Slip and Falls – even seemingly simple slip and fall accidents can result in a serious impact to the head and neck region and result in brain injury
Rockaway Brain Injury Lawyer Discusses Common Symptoms
According to the Mayo Clinic, brain injuries can be placed into two highly generalized categories: severe traumatic brain injury or mild traumatic brain injury. While there is no hard and fast distinction between the two, severe injuries often include damage to brain tissue, bleeding, hemisphere separation, and other potentially life-threatening complications. Symptoms of brain injury include but are not limited to the following.
Physical Symptoms. The physical symptoms of brain injury are widely varying and can take minutes, hours, days, or even weeks to manifest. Common symptoms include headache, nausea, fatigue, loss of consciousness, trouble with sleep, coordination issues, dizziness, seizures, and more.
Cognitive Symptoms. Of course, brain injuries also have an impact on our cognition and mental faculties. Cognitive changes may include mood changes or rapid mood swings, depression, anxiety, difficulty concentrating, short term or long term memory loss, slurred speech, and even potentially slipping into a coma.
Sensory Symptoms. Light sensitivity and other complications including distorted or blurred vision may also indicate a brain injury for those involved in traumatic accidents.
Morristown Brain Injury Accident Attorney Recovers Compensation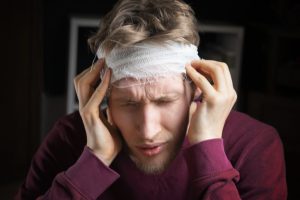 In order to recover full and fair compensation for your injuries, our Morristown attorney will need to prove that you were involved in an accident, your accident was directly caused by the negligence or recklessness of another party, and that your injuries were the direct result of the accident in question. The best step victims can take in the immediate aftermath of an accident is to seek medical attention. Even if you feel "okay", you may have sustained an injury which has yet to present symptoms. Waiting to see your doctor can also negatively impact your personal injury claim down the line.
When it comes to potentially life-altering injuries such as brain injuries, it is possible that your condition may lead to permanent disability, preventing you from ever returning to work. Even in cases where brain injury victims are able to return to work, permanent brain damage can significantly impact their lives. The silver lining is that New Jersey Civil Courts recognize these damages and frequently award higher payouts for victims of catastrophic injuries.
It is important to remember that once your personal injury settlement is final, there is no second chance to recover damages for a lifetime of medical bills, missed work, and other damages. Before signing any paperwork or agreeing to a lump sum settlement from an insurance provider, speak to our experienced Morristown attorney to understand your legal standing.
Contact a Brain Injury Lawyer with Offices in Morris County and Sussex County
Personal injury lawyer Michael Burakoff has over 40 years of legal experience protecting the legal rights of brain injury victims across New Jersey towns including Hopatcong, Parsippany, Mt. Olive, Morristown, Newton, Andover, and all of Sussex and Morris Counties. Attorney Burakoff will aggressively pursue the rightful compensation to which you and your family are entitled after suffering a life-changing brain injury. When the stakes are this high, do not leave your fate to chance. Our legal practice is predicated on helping the individual needs of each one of our clients and their families.
To learn more about how we can best serve you after a traumatic brain injury, contact us online or call our Newtown office or Morristown office today at 973-455-1567 for a free and confidential consultation with a member of our qualified legal team.