Lawsuits Involving Traumatic Brain or Spinal Injury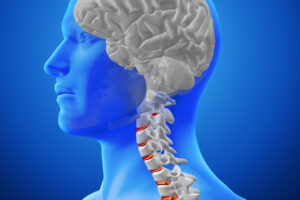 Morris County Spinal Chord and Brain Injury Claims
The brain is a delicate and complicated organ that doctors know surprisingly little about.  The road to recovery from traumatic brain injuries and catastrophic spinal injuries can be long and difficult if it is possible at all.  The end results of these injuries can vary from minor complications to more serious conditions such as paralysis and, in many cases, can lead to some form of permanent disability.
The Law Offices of Michael P. Burakoff has assisted families in Morristown, Denville, Newton, Dover, Hopatcong, East Hanover, Morris Plains, Mt. Olive, Florham Park and all over both Morris County and Sussex County with personal injury claims.  When it comes to traumatic brain injury or catastrophic spinal injury we understand that to those who are suffering and their families, money is not the most important thing.  Regaining as much of the quality of life they had before the injury as possible is of the utmost importance. Contact us online or at our Newton or Morristown office by phone at 973-455-1567 for a free confidential consultation.
Causes of Sussex County Spinal Chord or Brain Injury
There are a myriad of things that can cause the types of personal injury that can lead to traumatic brain and spinal injuries; including motor vehicle accidents, bicycle accidents, assaults, work related accidents even a slip and fall accident.
If any of these types of accidents, or others, were the cause of your or a loved one's traumatic brain or catastrophic spinal injury then a personal injury claim may be the way to get the compensation you deserve in order to regain some quality of life.
However these cases are often very complicated as it necessary to prove negligence on the part of another party.  Also, it must be proven that the negligent party failed to act with reasonable care and that their actions were the direct result of your injuries.  A qualified and experienced Morris County or Sussex County attorney is highly recommended from the beginning of the process until its conclusion.
Catastrophic Injuries effect Sussex County Victims Quality of Life
The brain is the location cognitive ability and motor function, while the spinal cord manages a number of critical body functions including sensation, motor function as well as autonomic functions among others. Injuries to the brain or spinal cord can drastically change ones life in ways it is difficult to imagine.
Damage to either of these crucial systems can cause results that vary greatly between patients.  What may be a minor and recoverable injury for one person can be debilitating or even fatal to another.  In addition, in some cases the effects may be immediate while in others delayed for months or even years after the cause of the initial trauma.
In the event of any trauma to the brain or spinal region, no matter the cause, it is highly recommended to receive a complete and thorough medical examination as soon as possible as well as monitor the injury for changes and effects that may come on later.
Contact A Mt. Olive Traumatic Brain and Spinal Cord Injury Personal Injury Lawyer Today
For over 40 years personal injury attorney Michael P. Burakoff has been working with victims of traumatic brain and spinal injuries and their families to recover the financial compensation that helps to make their lives whole again.  We have built a solid reputation with our clients in Morristown, Newton, Mt. Olive, Netcong, Dover, Parsippany, Roxbury and across Sussex and Morris County of understanding and being sensitive to their unique needs and situations.
If you or a loved one has been in an accident that lead to brain or spinal cord injury please contact us online or at our Morristown or Newton offices by phone at 973-455-1567 for a free and confidential consultation.