1.7 million more vehicles recalled due to Takata airbag problems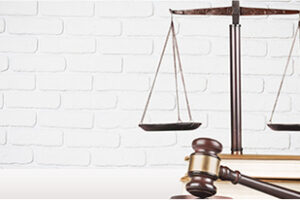 The Takata Corp. airbag recall saga continues. Another 1.7 million vehicles in the United States have been added to the list in need of repairs. This time, it was German automakers Volkswagen, BMW and Audi that announced additional airbag-related recalls.
The defective airbags were manufactured by Japanese-based car part maker Takata Corp. Ever since the defects were discovered in 2009, recalls relating to Takata-made airbags have been expanding, with millions more cars being added to the list every year.
As has been reported in the news, the defects result in the airbags exploding and sending hot metal fragments into the interior of vehicles. These metal fragments can cause serious injuries and even death. Globally, there have been ten fatalities and countless injuries attributed to Takata Corp.-made airbags.
The vehicles included in this most recent expansion include 170,000 Audi cars, 680,000 Volkswagens and 840,000 BMWs. Almost all of these cars have problems relating to the airbag installed in the driver's side frontal position. Due to the risk of injury and death, owners of Audi, BMW and Volkswagen cars in New Jersey may want to reach out to their local dealership to find out whether or not their particular make, model and year of vehicle has been affected. If their vehicles are affected, they should be able to get the problem fixed for free.
New Jersey motorists who suspect that they or a family member were injured or killed as a result of a defective Takata Corp. airbag can speak with a personal injury attorney about the pursuit of a lawsuit to recover financial damages. If successfully navigated, a personal injury lawsuit can be a way to pay for medical care, property damage, disability, time spent unable to work, lost opportunity, lost quality of life, pain and suffering and more.
Source: Car and Driver, "Audi, BMW, Volkswagen Add 1.7 Million Vehicles to Takata Airbag Recalls," Clifford Atiyeh, Feb. 10, 2016