Injured in an Auto Accident? You Are Not Alone Personal Injury
Attorneys serving in Morristown, West New York, and Newton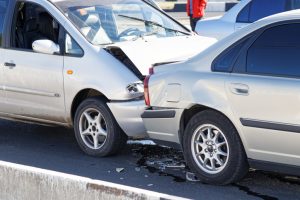 Thanks to persistent efforts by lawmakers, police, safety groups and other advocates such as personal injury lawyers, the number of serious and deadly traffic crashes on New Jersey's roadways over the years has been declining.
In 2001, 670 people were killed and nearly 81,000 were injured in New Jersey motor vehicle accidents, according to the New Jersey Department of Transportation. Preliminary reports from 2014 place the tally at 518 killed and fewer than 55,000 injured that year.
While that decline is positive news, the fact remains that thousands are injured and hundreds are killed on our roads every single year. We have to do better.
Getting proper medical attention is the most important concern after a motor vehicle accident, but you cannot afford to let it be your only concern. Injury victims have legal rights and must take steps to protect them if they are to obtain full and fair compensation for economic losses, pain, and suffering.
To protect your rights, contact The Law Offices of Michael P. Burakoff, P.A., and set up a free initial consultation with us. Call 973-520-0525 or contact us through this website.
Experience You Can Rely On
For more than 35 years, The Law Offices of Michael P. Burakoff, P.A., has focused exclusively on representing New Jersey injury victims in personal injury and wrongful death claims. Personal injury attorney Michael P. Burakoff has brought successful claims against some of the country's largest insurance companies, many resulting in million-dollar settlements and verdicts.
In-Depth Knowledge of Traffic Law and Insurance Settlement Trends
It takes more than years of experience, however, to present motor vehicle accident claims successfully. First of all, it requires listening to every client with attention and care. It also requires keeping up to date on traffic regulations and other laws related to personal injury, being aware of insurance settlement trends, and developing a network of experts to assist with research, investigation and trial testimony.
We have the resources and experience to handle insurance claims and lawsuits following any type of motor vehicle accident. We also know how to conduct independent investigations into what caused a particular accident and who is legally responsible.
An experienced negotiator and trial lawyer, Michael P. Burakoff represents injury victims through all stages of the legal process, including:
Filing insurance claims after motor vehicle accidents
Negotiating for full and fair settlements with insurance company representatives
Coordinating benefits between auto insurance companies, your medical insurance, and providers of benefits such as workers' compensation and Social Security disability
Pursuing claims all the way to trial if necessary to get just compensation
Filing bad faith insurance claims upon evidence of an insurance company unreasonably delaying or denying a claim
Free Consultation: Let Us Shoulder the Burden After Your Accident
After an accident, you and your family have enough to worry about. You shouldn't have to fight with the insurance companies, too. Rely on our experience to recover the full amount in compensation you are entitled to in your situation.
Contact us to schedule an appointment for a complimentary initial consultation. We have offices in Morristown, West New York, and Newton, or we can meet with you at home or in a medical facility if needed.