Premises liability claims after parking lot accidents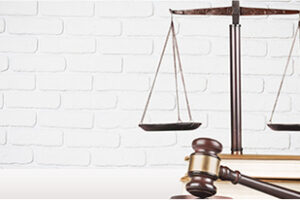 New Jersey residents have to navigate parking lots every day, and they don't seem like dangerous environments, but that couldn't be further than the truth. In fact, at the Law Offices of Michael P. Burakoff, PA, we have seen numerous parking lot-related accidents result in serious injury and even death.
Parking lot accidents fall under the category of premises liability claims because they happen on private property. Under New Jersey law, the owner of the parking lot where the accident happened is legally responsible to maintain the safety of the parking lot in a reasonable way to prevent accidents, injuries and fatalities. If a serious accident happens — and it is shown that the property owner failed to take measures to ensure the safety of motorists and pedestrians — then the property owner can be forced to pay for medical care, property damages and other costs stemming from the incident.
What should parking lot accident victims look at to determine if they have a claim? Accident victims should look to see whether there was sufficient lighting, warning signs and other safety measures in place to prevent accidents. They should also investigate whether the property was appropriately maintained and that reasonable effort was made to keep it free of snow, dirt, rocks, oil spots, ice and standing water.
Aside from vehicle and pedestrian-related accidents, though, there is also the issue of inadequate security. If a parking lot owner fails to provide adequate security from robbery and assault, then the property owner could also be liable in the event that such a crime is committed. In addition, if a shopper gets hurt by an employee that works for the property owner — perhaps in a forklift crash — then the property owner might also be liable.
There are a lot of factors that come into play when reviewing the viability of a potential parking lot accident claim. At the Law Offices of Michael P. Burakoff, PA, we provide parking lot accident victims with a free, no-obligation, first-time consultation where we will review the facts of your case and advise you of your legal rights and options.