Wrongful death: What is a pecuniary loss?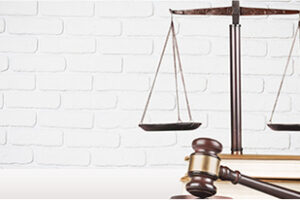 In a successfully navigated wrongful death case, pecuniary injuries often make up part of the award. Pecuniary injuries refer to the difficult-to-value losses associated with loss of support, lost future inheritance, lost funeral expenses and lost medical costs. In most cases, the law provides that close family members can hold the party responsible for their loved one's death responsible for pecuniary losses — and the liable party must pay the injured party fair and just compensation for those injuries.
Determining pecuniary losses will require a thorough evaluation of the facts and evidence that apply to the decedent. For example, the person's age, health condition and character must be analyzed. So too must the person's intelligence, health, earning capacity and life expectancy.
Usually, the primary considerations which will make up the largest part of a damage award will be the amount of family income that will be lost and the loss of parental guidance. In order to attach a financial figure to the loss of earning, for example, a jury will look at the amount of the decent's salary when he or she died, the most recent amount earned before he or she became unemployed and the potential for future career advancement.
In many situations, expert witness testimony is important for pinpointing an economic theory to determine a dollar amount of a particular pecuniary loss. For example, an economist might be used to show the intrinsic value of a housewife's contribution to a family. For example, increased expenditures will be incurred by a family that no longer has a housewife or househusband's services.
Considering the complexities involved with the typical wrongful death case, and determining and proving pecuniary loss, New Jersey residents who lose a loved one may want to consult with an experienced personal injury attorney before initiating a lawsuit.
Source: FindLaw, "Wrongful death overview," accessed Jan. 15, 2016