Family Of Construction Worker Files Wrongful Death Lawsuit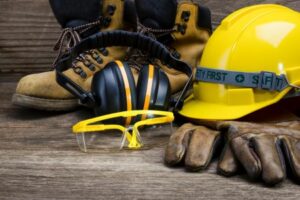 Construction sites are dangerous for many reasons. There is heavy equipment and machinery involved and they can cause serious injury or death to someone, especially in a dark parking lot.
Sadly, a construction worker was killed in a crash on a jobsite on October 9, 2019. The man's family just filed a lawsuit several months ago, in late 2021.
The family filed a wrongful death lawsuit against Ameream LLC and Triple Five Group of Companies, as well as trucking and construction companies also involved with the job site. The lawsuit was filed by the victim's father and the administrator of his estate.
The 37-year-old construction worker was driving a Bobcat tractor when he rear-ended a flatbed truck parked in a dark parking area of a mall in East Rutherford. That was where the jobsite was located. The worker was killed in the crash.
The truck was improperly parked, making it difficult for the worker to see it. Making matters worse was the fact that the area lacked sufficient overhead lighting, and this created dangerous working conditions.
According to the wrongful death lawsuit, the worker suffered pain, mental anguish, and anxiety before his death. The suit is seeking compensation for unspecified damages and is asking for a jury trial and insurance coverage information,
Damages in a Wrongful Death Lawsuit
Typically, a wrongful death lawsuit includes the same damages that a person would have had they survived. The main difference is that a wrongful death lawsuit also includes funeral and burial expenses, since the person died. Here are some other damages that a lawsuit may request:
Medical expenses. If the deceased person sought medical treatment before their death, then the lawsuit can ask for compensation for these expenses.
Lost wages. A deceased victim can no longer work, so the family can sue for lost future wages, particularly if the victim was the breadwinner and the family relied on his or her income.
Pain and suffering. Not all deaths happen quickly. An accident victim may suffer from extreme pain for minutes, hours, or days before their death.
Loss of consortium. This refers to a loss of companionship that spouses can claim if their partner was killed by negligence.
Punitive damages. While not common, family members can sue for punitive damages when the liable party was extremely reckless. This is often the case with situations such as drunk driving or murder. Punitive damages are awarded to the family but are meant to punish the defendant.
Contact a New Jersey Wrongful Death Lawyer Today
Construction-related accidents are often very serious in nature. Sadly, many result in death and are often caused by the employer's negligence.
A Morristown wrongful death attorney from The Law Offices of Michael P. Burakoff can help you obtain compensation after a loved one has been killed by someone else's negligence. See what legal options you have. To schedule a free consultation, fill out the online form or call (973) 455-1567.
Resource:
cdllife.com/2022/lawsuit-filed-against-trucking-companies-more-after-construction-worker-fatally-rear-ends-flatbed/