Second inmate dies this summer in New Jersey jail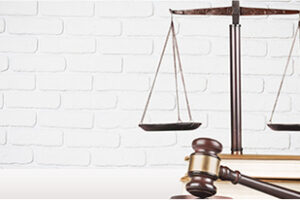 A second inmate of a Hudson County jail has died in just over a month. The most recent victim was a 48-year-old woman who was serving a six-month DWI sentence. That's the mandatory sentence for anyone convicted of a third DWI.
The woman reportedly suffered a head injury in a fall from her bunk. She had spent over half of her sentence, which was almost over, in the infirmary. That's where she would be found dead in the early morning hours of July 14. Jail staff claim that they had checked on her just an hour earlier, and she seemed to be fine.
The Union City woman also reportedly had a number of plastic objects, including what was believed to be part of a food tray, in her stomach, in addition to Styrofoam. A source said only that she had "behavioral issues." Her autopsy results, which could take four to six weeks, are still pending.
A spokesman for the county said that the woman's death was discussed in a committee that was formed to investigate the death last month of a 35-year-old immigrant detainee. The man, whom his lawyer said was the victim of mistaken identity, died from gastrointestinal bleeding after he was transferred from the jail to Jersey City Medical Center.
Medical services are provided to inmates of the jail by CFG Health Systems, which is based in Marlton. The company signed a five-year contract last December worth nearly $30 million.
While surviving loved ones of inmates may not always be the most sympathetic victims, they are nonetheless entitled to take civil action if a family member dies from improper medical care while in jail or from the actions or negligence of jail staff who are tasked with protecting them and other inmates. If you have lost a loved one who was serving time, talk with an experienced New Jersey attorney to determine what your legal options are.
Source: NJ.com, "Inmate who died had head injury, pieces of plastic in stomach, sources say," Caitlin Mota, The Jersey Journal, July 19, 2017