Multiple deaths linked to weight loss treatment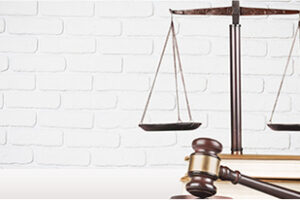 Many people are drawn to surgical procedures and medical devices that promise to help people lose dramatic amounts of weight that they can't otherwise seem to drop. One type of obesity treatment, balloons filled with saline and inserted in the stomach, has been linked to at least five deaths since last year. The treatment involves two balloons inserted into the patient's stomach and then inflated using the solution to help give people a sensation of being full.
The victims were using the Orbera Intragastric Balloon System made by Apollo Endo-Surgery or the ReShape Integrated Dual Balloon System manufactured by ReShape Medical Inc. All died within a month of getting them. Three of these deaths occurred within the first three days of insertion. The U.S. Food and Drug Administration (FDA) has issued a safety alert on these two products.
The FDA is also investigating two more deaths of people using these products. One suffered a perforated esophagus and the other a perforated stomach. The exact causes of all of the deaths hasn't been reported. However, the FDA has recommended that doctors monitor their patients using these devices for acute pancreatitis and to check for spontaneous overinflation of the balloons.
Apollo Endo-Surgery asserts that the company has reports of 21 deaths of people using the balloon system since 2006. It says this is an incidence rate of "less than 0.01 percent." The company also says that it's "received no product liability-related claims" involving the most recent cases, which involved people in four different countries, including the U.S.
The FDA says that it hasn't yet determined "the root cause or incidence rate of patient death, nor have we been able to definitively attribute the deaths to the devices or the insertion procedures for these devices."
Before using any medical device, particularly one that's going to be inside your body, it's essential to do some research on its success rate and potential complications. It's also important to ask your physician how many times he or she has performed the procedure needed to place the device and the outcomes on other patients.
When injurious and fatal incidents involving medical devices occur, it's not uncommon to have manufacturers and physicians blaming each other. An experienced New Jersey personal injury attorney can help you work to determine who should be held liable so that you can receive the compensation you deserve.
Source: CNN, "5 deaths reported while using weight loss balloon treatment, FDA says," Madison Park, Aug. 11, 2017