Wrongful death suit claims negligent security at mall parking lot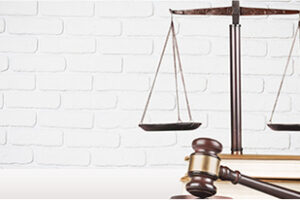 Losing a loved one is never easy. However, when it is unexpected and could have been prevented, or is caused by someone's negligence, life can become very difficult for the survivors. Along with the bereavement and pain the family and friends of a deceased person experience, there may be medical costs and funeral costs. A family may also lose a household income along with their family member.
When there is negligence on the part of someone who could have prevented the death, or someone who caused the death, family members can file a wrongful death suit against the negligent party or parties. It will not bring back a loved one, but can often compensate family members for any associated expenses, loss of wages, and pain and suffering, among other things. This compensation can sometimes soften the blow and make things just a little easier and, seemingly, a bit fairer.
Recently, a widow in Newark sued the owners of The Mall at Short Hills, as well as Universal Protection Services, for the loss of her husband during a December carjacking attempt. The wrongful death lawsuit alleges that the mall should have provided stronger security. Universal Protection Services, who provides security officers and a volunteer first aid squad, is accused of taking an excessive amount of time to respond to the emergency call.
The couple was apparently exiting the mall. The husband had just finished letting his wife in on her side of their SUV when he was shot in the head. The wife allegedly called 911, and then waited for what the lawsuit alleges as "an extended and excessive period of time" for the ambulance to arrive. Once the ambulance arrived, the vehicle was too large to make it under the parking deck. A stretcher had to be pushed up the ramp to get the victim and then he was rolled back to the ambulance. Three hours later, the woman's husband passed away at Morristown Medical Center.
According to the lawsuit, Essex County had 475 carjackings last year versus only 271 in 2010, showing that carjackings were on the increase. It also mentions four previous carjackings that had occurred at the mall itself, which is considered a high-class shopping mall with luxury retailers. Allegedly, the mall had stopped hiring police officers as security several years ago due to budgetary cuts.
Source: The Star-Ledger, "Wife of Short Hills mall carjacking victim files lawsuit over husband's death" Thomas Zambito, Mar. 14, 2014