What to do after losing a loved one in an accident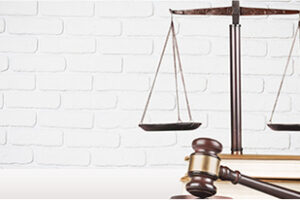 If your loved one was killed in an accident, the loss can leave you so bereft and mired in grief that you don't even know how to take the necessary steps to resolve urgent financial matters. Below are some tips for survivors in the days and weeks following their loved one's death.
Organize the paperwork and documents you need to submit with any applications for benefits. Your family's short-term financial needs must continue to be met even while grieving.

Start a list of who all needs to be notified of the death. For instance, if it was your husband who was killed in an auto accident, his employer will need to be notified, as well as the Social Security Administration and potentially any pension fund administrators. Write down when you called, whom you spoke with and the details of each call.

Formal notice in writing will also be required, so make sure that you make copies of all letters you mail. Start a paper and email file to make document retrieval easier.

Calculate short-term expenses and income. In addition to monthly expenses, you will also be faced with final expenses and possibly medical bills. Determine which debts are the highest priority and tackle those first. Funeral homes often will agree to wait and accept the proceeds from insurance policies or other sources if you ask.

Request certified copies of your loved one's death certificate. The funeral director may be able to assist you with determining how many you will need. If you get too few and need additional copies later, you can request them from the local or state agency that keeps them on file.

Apply for benefits from pensions and insurance policies. Each will require a copy of the death certificate. There may be more coverage than you realize. Check with past employers, fraternal organizations and even credit card companies. Many pay out small accidental death benefits of a couple of thousand dollars, which can be quite helpful right now.

Seek the counsel of a New Jersey attorney if you are considering taking legal action against the at-fault parties that caused your loved one's death. He or she can offer guidance during this very difficult process.
Source: Truck Safety Coalition, "Practical Tips for Survivors," accessed Dec. 30, 2016