Failure to yield: A huge reason for serious car accidents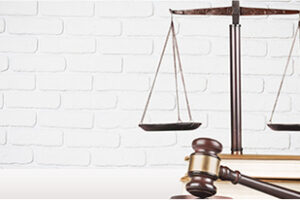 When looking at accident causes, the discussion often turns to things like drunk driving, distracted driving or teen drivers. All of these things factor in, but studies have shown that one of the biggest causes is far more simple:  failure to yield.
The problem — when one driver fails to yield the right of way — is that the other driver probably assumes he or she knows exactly what's happening. This can lead to accidents that could have been avoided, but they're impossible to predict.
For instance, perhaps you're driving down the interstate at 70 mph. Technically, you have the right of way. It's nice to move over for merging vehicles at on-ramps, but it's not always possible. Maybe there's a car in front of you, another behind and another to your left.
You assume that driver will yield the right of way to you, but if he or she doesn't do so, there's almost nothing you can do to avoid the crash. The statistics from the Insurance Institute for Highway Safety (IIHS) show that this is a leading cause of car wrecks with senior citizens. In particular, it's also an issue for long-haul truckers, who are constantly trying to watch out for merging traffic that doesn't yield properly.
This is just one example; it can also happen by driveways, at four-way stops, at red lights and, of course, at yield signs. In all of those situations, the problem is the same: Drivers predict what others are going to do and then those other drivers make mistakes that cause accidents.
Have you been hurt in a crash like this? Be sure you know all of your legal rights to compensation.
Source: Road and Track, "The 9 Most Dangerous Things Drivers Do," Benjamin Preston, accessed Aug. 10, 2017