Why cruise line passengers are vulnerable to sexual assault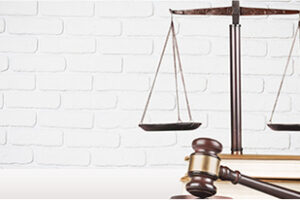 If your vacation plans this year include a cruise, remember that the chances of being a victim of a crime don't disappear when you leave port. You may actually be more vulnerable.
Last year, almost 100 crimes were reported by cruise lines. Over two-thirds of those were sexual assaults. Of course, these could be just a small fraction of the real numbers.
An even more disturbing statistic is that one-third of assault victims are minors. That's according to a 2013 congressional report.
One attorney whose clients are solely victims of cruise ship crimes backs up that statistic. He says that of the 100 sexual assault cases he's had in more than two decades, about 35 of the victims have been children.
The attorney notes that people are particularly vulnerable to sexual assault aboard ships in part because there's "no police authority that takes charge of these cases and the FBI is not interested in the problem. He says that "the FBI is not going to get on an airplane or boat and go out to a ship where a crime occurs on international waters."
That's if the crime is even reported to authorities. Sometimes the alleged perpetrators work on the ship. One case involved a security guard. One teen says she was molested by a trainer. Since private security companies are hired by cruise lines to protect their passengers, their employees may not be motivated to take action.
The attorney says that cruise lines and the agencies that work for them don't do adequate, if any, background checks before hiring employees. He says it's easy for people to obtain a certificate designating that they have no criminal record, whether they do or not.
Another problem with prosecuting these crimes is often lack of evidence. Preserving a crime scene on a ship miles out to sea can be difficult. Further, witnesses go back home after their cruise, which could be anywhere in the world.
If you or a loved one has been the victim of a sexual assault or other crime on a cruise ship, it's essential to pursue the matter with the cruise line and all appropriate law enforcement agencies. If you believe the cruise line didn't take proper security precautions or employees didn't handle the matter as they should have, it's wise to determine what legal action you can take to hold the company responsible.
Source: New York Daily News, "Sexual assault victims on cruise ships are often minors," Megan Cerullo, June 30, 2017