New Jersey car crash kills friends, fellow football players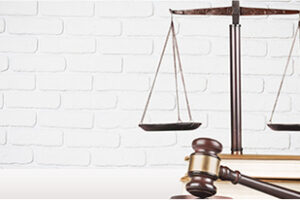 Students at Randolph High School in New Jersey are mourning the loss of a pair of football players who passed away in a car accident. The vehicle that they were riding in was being driven by one of their friends, and they were apparently in the rear seat. Only one car was involved in the crash.
The accident took place in the afternoon, just after 1:30, and it happened on Ironia Road. The police said that the car was speeding, and this made it so that the driver could not get around a corner. It left the roadway on the right side, totally out of control, and hit both a street sign and a tree before it stopped.
There were at least two more people in the car at the time of the accident, as authorities said that a pair with injuries were taken to a local hospital. When friends of those two were asked, however, they stated that one of the injured parties had already been cleared and released from care.
The two who died were described by those who knew them as best friends. They had been friends since they were both young children. The school said that counselors were on hand to talk to the other students if needed.
Both of the young men had been working out to get ready to win starting jobs for the fall football season. One of them was a defensive end, while the other played linebacker.
Losing a loved one in a motor vehicle accident is a tragic event, and the family members must be aware of their legal rights if those who are killed are not at fault in the crash.
Source: NJ.com, "2 Randolph High School football players killed in car crash" Dan Ivers, Jul. 27, 2014