Tracy Morgan personal injury case continues with lawsuit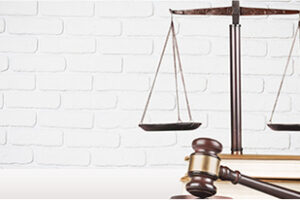 New developments in the Tracy Morgan personal injury case continue to make headlines. The comedian, famed for his work on "Saturday Night Live," "30 Rock" and as a standup performer in venues across the country, is now suing Wal-Mart. He alleges that the incident that resulted in personal injury to him was the fault of the retail store and that they could have prevented it if they had acted responsibly.
In addition to Morgan being injured, a good friend of his was also killed in the same accident. It occurred on June 7, 2014, on the New Jersey turnpike. Because of Morgan's fame, it has been covered nationwide.
The Wal-Mart truck that hit Morgan's vehicle, a Mercedes Sprinter limo bus, was driven by a Wal-Mart employee. Published reports say that he was trying to avoid hitting slower traffic ahead of him, swerved and hit the limo bus. Police have suggested that he may have fallen asleep at the wheel, contending that he had not slept for 24 hours before the incident.
That driver pleaded not guilty, and is out of jail awaiting trial. The incident ultimately involved six vehicles. Morgan and his fellow plaintiffs say that Wal-Mart must have been aware that the driver's long commute would leave him in an unsafe condition and unfit to drive. Reportedly, the man got to his job at a Smyrna, Delaware, Wal-Mart by driving 700 miles from Jonesboro, Georgia, where he lives.
In this case, Morgan, his fellow plaintiffs and their attorneys will need to demonstrate that Wal-Mart is at least partially responsible for the incident due to reasons outlined in the lawsuit. Other New Jersey personal injury plaintiffs will have their own sets of facts to prove. A qualified attorney can help them do that and pursue a successful result.
Source: Guardian LV, "Tracy Morgan Files Lawsuit Against Wal-Mart" Douglas Cobb, Jul. 12, 2014