Are your injuries due to a property owner's negligence?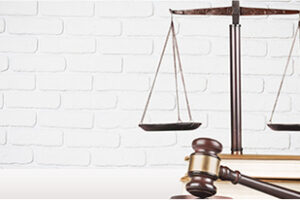 Residents are hunkering down as winter storms bear down on New Jersey. The forecast is calling for arctic blasts and snowfall coupled with tropical storm-force winds. In the words of one forecaster, "A lot of winter [is] coming at you fast."
With the entire state under a hazardous weather outlook issued by the National Weather Service, it's a good time to review the liability of businesses and individuals regarding accidents on their premises.
Failing to maintain one's premises in a safe manner that is free of hazards can open property owners and managers up to potential claims for damages and/or litigation. Commercial properties should follow risk management strategies to ensure the public's safety.
But individual homeowners bear liabilities as well. Failing to clear your sidewalk of snow and ice can result in claims filed against their homeowner's insurance policies, potentially driving up the cost of those policies. Frequent claims could even result in exclusions or dropped coverage.
Hazards can include, but are not limited to:
Uneven surfaces
Slippery surfaces
Changes in surface elevation
Holes
Wet surfaces from bad drainage systems, weather and spills
Poorly lit transitions on walkways

Property owners who fail to keep up with maintenance tasks like de-icing sidewalks and parking lots and shoveling snow from entrance ways can find themselves named as defendants in premises liability lawsuits filed by injured claimants.

If you were injured on another person's property due to their negligence or failing to maintain their premises, you may not be responsible for paying all of those medical bills yourself.

Source: Travelers, "Premises Security and Liability," accessed Dec. 16, 2016