Truck Accidents Are More Likely During the COVID-19 Pandemic Due to the Suspension of HOS Regulations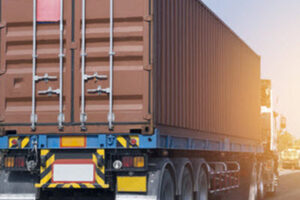 As personal protective equipment, disinfectants, sanitizers, other medical products are flying off the shelves, and Americans are stocking up on food and supplies amid the coronavirus pandemic, the trucking industry has been facing a demand surge.
As demand for some kinds of freight has spiked, the Federal Motor Carrier Safety Administration temporarily suspended its hours-of-service (HOS) regulations and other trucking rules to help facilitate the delivery of essential shipments during these unprecedented times.
The suspension of trucking laws, albeit temporary, during the coronavirus crisis may result in an increased number of truck accidents in New Jersey and other parts of the country. With no regulation preventing truckers from driving for an unlimited number of hours, more drivers could ignore signs of drowsiness, endangering themselves and all those around their trucks.
COVID-19: FMCSA Suspends HOS Regulations for Truckers
In March 2020, the FMCSA issued two "emergency declarations" that alter its HOS regulations, enabling commercial truck drivers to transport essential supplies and freight to meet the nation's needs in the fierce battle against the COVID-19 pandemic.
The suspension of HOS regulations is limited to shipments of personnel and goods that the FMCSA considers "necessary" during the pandemic. The temporary suspension of HOS regulations does not apply to routine commercial deliveries.
The FMCSA's hours-of-service regulations were set forth to prevent driver fatigue and drowsy driving, one of the leading causes of truck and car accidents in New Jersey and across the nation.
Unfortunately, some trucking companies and truckers are inclined to put profits over public safety, which is why violations of HOS regulations were commonplace before the pandemic. However, the temptation to set unrealistic deadlines for drivers to make more deliveries faster could be even greater with the temporary suspensions of these regulations during the coronavirus crisis.
The FMCSA's declaration states that truckers should inform their employer (or motor carrier) that they need "immediate rest" and must be permitted "at least 10 consecutive hours off duty" before continuing to drive.
More Drowsy Drivers Due to the Suspension of HOS Regulations
Unfortunately, the FMCSA's suspension of HOS regulations could result in more drowsy and fatigued drivers on our roads, increasing the risk of motor vehicle crashes during the COVID-19 pandemic. When no law prevents truck drivers from drowsy driving, truckers are more likely to drive for more hours without adequate rest, ignoring or downplaying signs of drowsiness and fatigue.
A truck driver falling asleep behind the wheel can lead to a disastrous accident that can cause catastrophic injuries. In addition to the risk of falling asleep, drowsy driving can also:
Slow the trucker's reaction times;
Impede the driver's ability to make good decisions;
Diminish the driver's braking and steering ability; and
Take the trucker's attention away from driving.
The suspension of HOS regulations increases the likelihood of encountering a drowsy or fatigued truck driver on our roadways and highways. The risk of a devastating collision involving a truck is too high for all those sharing the road with trucks in New Jersey and elsewhere in the U.S.
Speak with our Morristown truck accident attorney at The Law Offices of Michael Burakoff, P.A., if you were injured in a truck collision during the COVID-19 pandemic. Let our lawyers investigate your accident and help you determine fault. Call at 973-455-1567 for a free case review.
Resources:
fmcsa.dot.gov/newsroom/us-department-transportation-expands-national-emergency-declaration-commercial-vehicles
cdc.gov/features/dsdrowsydriving/index.html
https://www.burakofflaw.com/what-is-unique-about-truck-accident-and-injury-claims/