Are You Eligible to File a Zantac Product Liability Lawsuit?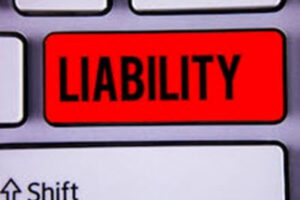 The Food and Drug Administered required all prescription and over-the-counter ranitidine medications, including Zantac, to be withdrawn from the market over cancer concerns. The recall was enacted on April 1, 2020. If you have taken Zantac or other ranitidine drugs and was diagnosed with cancer, you may be eligible to file a product liability lawsuit.
What Medical Conditions Qualify for a Zantac Product Liability Lawsuit?
Zantac, which acts as a histamine-2 (H2) receptor blocker, was primarily used to prevent and relieve heartburn. The FDA's decision to recall Zantac and other ranitidine drugs was based on the latest research indicating that ranitidine medications contain a cancer-causing agent called N-Nitrosodimethylamine (NDMA).
Consumption of Zantac and ranitidine medications has been tied to cancer and other medical conditions due to the user's exposure to NDMA. Those who took Zantac or other ranitidine drugs for a prolonged period of time and developed cancer or another qualifying condition may be able to seek compensation via a dangerous and defective product lawsuit.
The following types of cancers and conditions have been associated with ranitidine-related NDMA exposure:
Stomach cancer
Brain cancer
Kidney cancer
Liver cancer
Lung cancer
Blood cancer
Breast cancer
Pancreatic cancer
Intestinal cancer
Colon cancer
Ovarian cancer
Testicular cancer
Esophageal cancer
Bladder cancer
Leukemia
Non-Hodgkin's lymphoma
Three Elements to Prove Eligibility in a Zantac Product Liability Lawsuit
Taking Zantac or another ranitidine medication can put the user at a heightened risk for developing the above-mentioned types of cancer and conditions. However, can you pursue a Zantac product liability claim simply because you were diagnosed with one of these conditions?
Not necessarily. Plaintiffs who wish to file a product liability lawsuit against the Zantac or another ranitidine drug manufacturer will have to prove the following three elements to establish their eligibility:
You have taken Zantac (ranitidine). You have to demonstrate proof that you have taken Zantac or other ranitidine medications to treat or prevent heartburn or for other medical purposes by showing your pharmacy or medical records, receipts, or sworn testimony. Seek help from a Morristown product liability attorney to gather evidence proving your use of Zantac (ranitidine).
You have a qualifying medical condition. You must be diagnosed with cancer or another qualifying medical condition (see above) after taking Zantac or other ranitidine medications to be eligible for financial compensation.
Your diagnosis is a direct cause of taking Zantac or ranitidine. Finally, you have to establish a link between your cancer or another condition and your Zantac (ranitidine) use. A knowledgeable product liability attorney will typically be able to prove that link.
Cancer is a physical, mental, and financial burden. Thus, anyone who developed cancer after taking Zantac may be eligible to take legal action against the drug manufacturer in order to recover damages. With a skilled product liability lawyer, you seek compensation for your medical expenses related to cancer treatment, loss of income, pain and suffering, and other losses.
Contact our Morristown products liability attorneys at The Law Offices of Michael Burakoff, P.A., to discuss your eligibility to file a Zantac product liability lawsuit. Call at 973-455-1567 to get a free initial consultation.
Resource:
health.harvard.edu/blog/popular-heartburn-drug-ranitidine-recalled-what-you-need-to-know-and-do-2019092817911
https://www.burakofflaw.com/legal-theories-to-bring-a-product-liability-claim-in-new-jersey/