Dos and Donts to Maximize Compensation in an Injury Settlement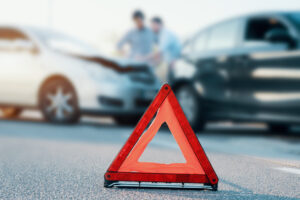 Morris County Personal Injury Attorney Helps Maximize Your Settlement
Serving Accident victims across Hopatcong, Denville, Netcong, East Hanover, Florham Park, Morris County and Sussex County
New Jersey, as the most densely populated state in the country, traffic congestion and car accidents are seemingly unavoidable based on the statistics. Whether it's people who tailgate, change lanes without turn signals, or ignore the speed limit, the likelihood of being in a motor vehicle accident is more often a matter of "when" not "if", in the Garden State. Awareness about what to do in the event of an accident is key to protect the integrity of your claim and maximize the possible settlement amount that you or a loved one may be entitled to, including being made whole for lost income, medical expenses, pain and suffering and any personal injuries.
New Jersey vehicle accident laws can be complex, and dealing with insurance companies can be overwhelming. There are countless intricacies in the law and even more circumstances where the accident or injury becomes a financial road block in your life. You may be hospitalized or unable to go back to work. Worse yet, you may still be in pain or experiencing moments of discomfort that make work and home-life unbearable. Some serious injuries have long-term or permanent effects, including pain, scarring, limited range of motion, or more severe disability. Having someone who can to protect your rights after a car accident, and help you secure your claim is critical.
At The Law Office of Michael P. Burakoff, we have extensive experience helping the victims, and their families, recover financial compensation through personal injury and wrongful death claims in towns across New Jersey, Morris County, and Sussex County, including Netcong, Dover, Denville, Roxbury, Parsippany, Hopatcong, Florham Park, East Hanover, Morristown, Morris Plains, Mt. Olive, and more.
Please, call our Morristown or Newton office today to discuss your unique needs, concerns, and situation regarding any kind of car accident injury with our legal team in a free and confidential consultation.
Personal Injury Checklist from Your Sussex County Accident Lawyer
File a Police Report
Have the police document the scene (e.g., road conditions and location details) and interview the drivers of the accident vehicles, passengers or witnesses. If for some reason the police fail to show, go to the station within 24 hours of the accident to file the report in person.
Document the Scene/Preserve the Evidence
Use your mobile phone to photograph the vehicles, the accident scene and property damage, weather conditions, skid marks, and injuries to yourself or passengers.
Exchange Information with the Other Driver
Name, address, phone number, driver's license information, car registration, auto insurance, and license plate.
Do NOT Admit Fault for the Accident
Accepting responsibility prior to an accident report or an investigation could make processing your claim challenging. Surveillance footage, the police report, eye-witness statements, and photographic documentation of the accident scene, vehicles and surrounding area may better be able to identify the party at fault.
Strengthen Your Medical Records
Seek medical attention within 72 hours of the accident. Medical records are vital evidence in supporting your accident-related injuries. Seeking treatment immediately following an accident allows a medical professional to diagnose your injuries, link them to the accident, and prescribe the appropriate treatment. Delaying medical care from a doctor or chiropractor could cause insurance companies to doubt the seriousness of your injuries.
Do NOT Sign a Medical Authorization Release without your lawyer´s approval
This document allows an insurance company to access your medical history and in doing so, they might reduce or deny your claim due what they consider pre-existing injuries.
Document the Severity of Your Injuries
Severity of personal injuries can impact the value of one´s compensation significantly. Keeping a diary of all of your complaints and limitations on your physical activities will better demonstrate how the injuries have impacted daily life and whether the effects are temporary or permanent. Keep receipts of all prescriptions and medicines taken, as well as other purchases (e.g., wheel chair, canes, crutches, neck braces, etc). Common injuries resulting in lifelong pain and suffering, and frequently additional medical care include:
Brain injuries
Leg and arm injuries
Burns
Head, spinal cord, and neck injuries
Disfigurement, loss of limbs, or serious scarring
Loss of an unborn child
Limit Social Media Exposure
Insurance companies often hire private investigators to surveil those claiming severe medical injuries, so leading a very active and athletic social life on Instagram or Facebook would be counterproductive to one´s case.
Do NOT Be an Eager Beaver
It may takes months to settle a claim, but if you get an insufficient settlement offer, appropriate documentation should support your demand for fair compensation. It often takes a longer period of time for serious injuries to become evident or for treatment or surgery to provide the maximum benefit to the injured party. So never settle your claim before you need to.
Contact A Morristown Personal Injury Compensation Attorney Today
At The Law Offices of Michael P. Burakoff, our legal team has more than 40 years of experience helping clients to recover the compensation they need and deserve for car accident injuries in towns across New Jersey, Morris County, and Sussex County, including Parsippany, Newton, Dover, Netcong, Hopatcong, East Hanover, Denville, Mt. Olive, Morristown, and more.
Our firm is unique among personal injury law firms in that we focus on working closely not only with our clients, but their families as well. Attorney Michael Burakoff understands just how difficult it can be for families to undergo the stress and hardship that a serious injury can cause, and as such believes in taking every legal step necessary to protect injury victims' rights, obtain compensation for economic injuries, and help their entire family to recover from the tragedy of a serious car accident.
To speak with Michael Burakoff and our legal team today in a free and confidential consultation regarding any kind of car accident injury or wrongful death, your options for making a successful personal injury claim and recovery, and how exactly we can help you to do so, please contact us online, or through either our Morristown or Newton office at 973-455-1567.