Retired Camden teacher struck, killed by New Jersey Transit bus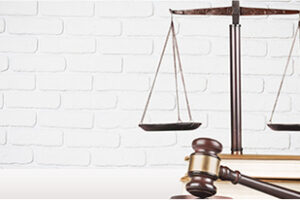 If you're a New Jersey resident living near an urban area, chances are that you have had to run to catch a bus or train, at some point. Few of us consider that trying to catch a form of mass transit may be putting our life at risk. However, for one 64-year-old Camden woman, an attempt to hail a New Jersey Transit bus resulted in unspeakable tragedy.
The accident, which was witnessed by the woman's daughter, was described as extremely graphic. The circumstances of the accident were also bizarre. The woman, who was on her way to church and running across the road for the bus, waved her hand to catch the driver's attention. The driver visually acknowledged the woman, stopped, and then accelerated — allegedly running a red light, and fatally striking the woman. Her traumatized daughter said that the accident severed her mother's leg upon impact, and that she was bleeding heavily from the back of her head. A police investigation is in progress.
Public transit drivers in New Jersey have a responsibility to serve and protect the public. Many New Jersey residents depend completely on having reliable, safe and punctual public transportation in their communities. It is common for pedestrians to run across the street or after buses when they are running late, and bus drivers should be appropriately trained in handling these situations. In addition, buses themselves may be late due to construction, traffic, weather or other inevitable delays. In these circumstances, it is also common for waiting pedestrians to express additional urgency or frustration in their attempts to get on crowded buses. While this may not be fun for the driver, they are part of a day's work and should be addressed in trainings.
Many people have suffered grievously as a result of one bad call. The family of this woman lost a loved one, and her daughter is likely suffering from psychological trauma from witnessing her mother's gruesome death. While this case is still being investigated, it is hard to tell whether the driver or New Jersey Transit will be held responsible for the woman's wrongful death. Hopefully the victim's family has found a personal injury attorney who will help them to receive the compensation and legal justice they need and deserve.
Source: CBS Philly, "Daughter Witnessed Her Mother Hit By Bus And Killed" Elizabeth Hur, Nov. 11, 2013