NJ Driver Flees Accident Scene, Crashes Into Tree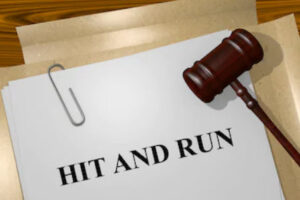 When a person gets into a car crash, they need to stop at the accident scene. When they fail to do so, it could cause a whole chain of events, like crashing into a tree and totaling a car.
A recent accident in New Jersey incorporated multiple elements, including hit and run, intoxication, injuries, and a totaled car. The incident happened on the afternoon of October 3 in Manchester.
Police responded to a crash at Schoolhouse Road and Gardenia Drive. A Kia Optima had slammed into a pine tree, which fell on top of the vehicle. The driver, a 31-year-old man from Seaside Heights, was trapped inside the vehicle. He had to be extricated by rescue crews. The Kia sustained extensive damage.
Just moments earlier, the man had rear-ended a Volvo at the intersection of Schoolhouse Road and Route 530. He did not stop. Instead, he fled the scene and lost control of the Kia. He then slammed into the tree, causing the Kia to flip over onto its roof.
Police found drugs inside the Kia. The man was determined to be under the influence of alcohol or drugs. He was airlifted to Jersey Shore University Medical Center and treated for non-life-threatening injuries.
Police say the crash was caused by unsafe speed and driver impairment. The man faces multiple motor vehicle and criminal charges.
Hitting a Tree
Many crashes are solo-vehicle accidents. This means that only one vehicle is involved. The vehicle typically crashes because the driver has lost control.
Hitting a tree can be serious. It can result in significant damage to a vehicle. It could even cause it to be totaled. Here are some ways in which you can avoid hitting a tree:
Avoid distracted driving. Don't use your phone or engage in other activities while driving. Avoid multitasking and keep your eyes on the road.
Avoid driving in poor conditions. Extreme weather conditions such as rain, ice, and snow can cause roads to become slippery. If you must drive, take it slow and leave plenty of space between you and the car in front of you so you don't lose control.
Don't swerve to avoid animals. Drivers often go off the road and hit trees because they are trying to avoid animals on the road. Slow down in areas where deer and other large animals are common. Stay alert and avoid swerving.
Back up safely. Your car could hit a tree in a driveway or parking lot while backing up. Back up slowly and carefully. Most newer vehicles have technology that can help.
Contact a New Jersey Personal Injury Lawyer Today
When a driver is under the influence of alcohol or drugs, it can cause them to engage in other illegal or dangerous activities. They are not fit to be behind the wheel of a vehicle.
A Morristown hit & run accidents attorney from The Law Offices of Michael P. Burakoff can help you get compensation after a chaotic accident. Schedule a free consultation today by calling (973) 455-1567 or filling out the online form.
Source:
nj1015.com/nj-driver-flees-hit-and-run-crash-slams-into-tree-and-overturns/