2 Construction Workers Killed In Train Accident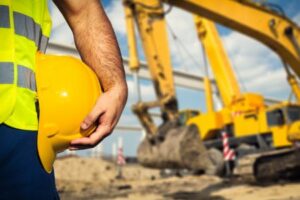 When you think of a construction accident, you may think of a fall, incident with machinery, electrocution, or collapse. A train crash? Not likely, but it did recently occur in New Jersey.
Two construction workers were killed after they were hit by a train while working on the Ben Franklin Bridge. The fatal accident occurred on the evening of October 14 in Camden.
A PATCO Speedline train was heading west when it hit the two contractors for unknown reasons. The accident happened on railroad tracks on the northern side of the bridge. It took place near the middle of the seven-lane bridge, near the New Jersey side. No other details about the crash have been released.
The two contractors worked for JPC Group Inc. The workers were involved in a bridge rehabilitation project that is expected to last through December 2024. They performed milling and paving work.
The case is still under investigation by the Delaware River Port Authority and Camden County officials.
Train Accidents
It's not common for trains to affect construction sites. When something like this happens, it's helpful to perform an investigation to determine the cause and see how it could have been prevented. This is especially true since train accidents often lead to fatalities.
It is estimated that 1,000 people are killed in train accidents every year. Most of these accidents occur at unprotected railroad crossings. Even more concerning is that more than 80% of railroad crossings lack gates, lights, and other warning devices.
Train accidents can happen for many reasons. While many are caused by a person's desire to beat the train, this does not appear to be the situation here. While the exact details are unknown, it appears as though the contractors were working at the time of the crash.
Human error is one of the main causes of train crashes and any other type of accident for that matter. Human error can mean many things, from poor judgment to vision issues to impairment to a lack of training. This category may also include fatigue, which is common among train conductors. They tend to work long hours, especially at night, so exhaustion can easily occur. New and experienced train conductors can experience exhaustion.
Outdated technology is another issue. Many railroad crossings have not been updated in decades. This can lead to railway negligence, such as crossing arms that are not operating correctly. Issues with the signal light can also compromise railway safety.
 Contact a New Jersey Personal Injury Lawyer Today
Construction accidents often involve power tools or materials. Not many involve trains, but when a construction site is near train tracks or bridges, train crashes are a possibility.
Count on a Morristown construction accident injury attorney from The Law Offices of Michael P. Burakoff to help you get compensation for medical expenses, lost income, and other damages. To schedule a free consultation, fill out the online form or call (973) 455-1567.
Source:
courierpostonline.com/story/news/local/2022/10/15/ben-franklin-bridge-patco-train-kills-two-contractors/69565396007/