New Jersey Man Charged In Fatal Hit And Run Accident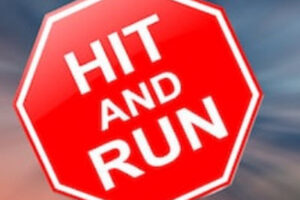 Many drivers do not follow all the laws. Some don't carry auto insurance. Others don't even have a driver's license or they may not stop after an accident. These are all elements in hit and run crashes.
A New Jersey man is facing hit and run charges after hitting a pedestrian and then fleeing the accident scene. The pedestrian later died. The fatal accident occurred in East Orange on the evening of April 28.
The 28-year-old man from East Orange is also facing charges of endangering an injured victim and operating a motor vehicle without a license. He was driving an Acura in the 200 block of Central Avenue when he hit a 42-year-old woman from Newark. The man fled the scene. The woman was taken to a local hospital, where she died the next morning.
Hit and Run in New Jersey
Under New Jersey law, Section 39:4-129, a driver involved in an accident must stop and remain at the accident scene until they fulfill certain requirements. These requirements include the person giving their name and address and exhibiting their driver's license and registration to the other parties in an accident. They must also render medical aid to anyone who is injured. This includes administering CPR, calling 911, and taking the person to the hospital if necessary.
A person who does not stop and instead flees the accident scene has committed a hit and run crime, even if the crash was accidental. A hit and run offense in New Jersey is typically considered a misdemeanor, but if someone was seriously injured or killed, then the charge will be elevated to a felony. If the driver is caught, they can be fined between $2,500 and $5,000. They may also be ordered to spend up to 180 days in prison. The hit and run driver will also lose their driver's license for one year. If a person is convicted of a subsequent hit and run offense, they will lose their New Jersey driver's license for life.
What Can a Victim Do?
If you are a hit and run victim and the fleeing motorist has been identified, you can file a civil lawsuit against them. You can sue them for any damages you suffered, such as property damage, medical bills, pain and suffering, and lost wages. In addition, you may be entitled to punitive damages, which are meant to punish the driver and hopefully deter others from committing the same crime.
However, most hit and run drivers are never caught. If this is the case for you, you may be able to collect from your own insurance policy. New Jersey is a "no-fault" state, which means you can file a no-fault claim with your insurance company.
Contact a New Jersey Personal Injury Lawyer Today
Drivers are legally required to stop after a car accident, but not all do so. Unfortunately, hit and run crashes are often fatal.
If you or a loved one was injured or killed in a hit and run accident, seek legal help from the Morristown hit & run attorneys at The Law Offices of Michael P. Burakoff. We can hold the responsible party liable and help you get the compensation you deserve. Schedule a free consultation by calling (973) 455-1567 or filling out the online form.
Resource:
nj.com/essex/2021/04/man-charged-in-deadly-nj-hit-and-run.html