Driver Charged With Hit And Run After Killing Pedestrian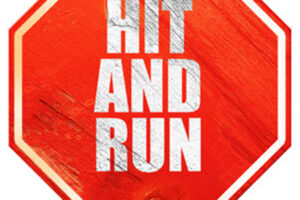 It can be hard for drivers to see pedestrians, so they are often hit. When a driver hits a pedestrian, they need to stop and offer assistance. It's the law. When they fail to do so, they can be arrested and charged with various crimes.
This was recently the case in New Jersey. A man was hit by a car and killed. The driver failed to stop, but was later caught and charged with multiple crimes. The fatal accident occurred on the evening of September 1 on Cattel Road in Deptford.
A 65-year-old man from Deptford Township was walking in the 1000 block of Cattel Road when he was hit by a vehicle. It is unknown if the man was walking in the middle of the road or if he was hit on the shoulder of the roadway. The driver fled the accident scene. The man was taken to Cooper University Hospital, where he later died.
A few days later, police found the hit and run driver, a 25-year-old man from Deptford. They located the vehicle he was believed to be driving during the crash. The man was charged with two crimes: second-degree leaving the scene of a motor vehicle accident resulting in death as well as fourth-degree tampering with evidence.
Why Do People Flee the Accident Scene?
The law states that drivers are to remain at the scene after being involved in an accident. Many drivers fail to do so, though. But why? There are several theories, such as the following:
A drunk driver may not have good enough judgment to even think about stopping after hitting someone. And if they do, they still might not stop because of the fact they are drunk. A drunk driver does not want to deal with the risk of police showing up and charging them with a DUI. In some cases, a drunk driver may turn themselves in later, after the effects of alcohol have worn off.
Lack of insurance. In New Jersey, the minimum required amount of New Jersey auto insurance coverage is $15,000 per person for bodily injury, with a total maximum of $30,000 per incident, as well as $5,000 for damage to another person's property. If a driver does not have the minimum amount of insurance (or no insurance at all), they can face strict punishment: up to 14 days in jail and the loss of your driver's license for 1-2 years. Because of this, an uninsured driver who causes an accident will likely flee the accident scene.
Legal problems. A driver with legal issues, such as previous tickets, or someone who is on parole or has a warrant for their arrest may want to avoid further legal trouble. They'll just flee the accident scene.
Contact a New Jersey Personal Injury Lawyer Today
Pedestrian accidents can be complicated, especially when a driver flees the accident scene. This is not only immoral but illegal.
If you have been injured in a pedestrian crash or a hit and run accident, seek legal help right away. A Morristown hit & run accidents attorney from The Law Offices of Michael P. Burakoff can help you understand your legal rights and options. Schedule a free consultation by filling out the online form or calling (973) 455-1567.
Source:
nj.com/gloucester-county/2022/09/driver-charged-in-fatal-pedestrian-hit-and-run.html