Driver Flees After Hitting Boy in Seaside Heights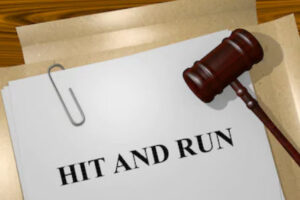 Many children enjoy riding their bicycles on New Jersey streets. While it's a great form of recreation, it's also dangerous. Cars and other vehicles are constantly on these streets, threatening the safety of bike riders.
A teen driver was recently arrested after hitting a child on a bike and fleeing the accident scene. The 10-year-old boy had gone through the car's windshield, with the driver, a 19-year-old man, fleeing the accident scene on foot.
The incident happened on the evening of May 26 at Barnegat and Fremont avenues in Seaside Heights. An Infiniti G37 was heading west on Fremont Avenue. It was speeding when it hit the boy on the bicycle.
The driver, a man from Hasbrouck Heights, ran from the car on foot, but was later caught just a few blocks later. Police gave the man standardized field sobriety tests and obtained a warrant for a blood sample. He was then taken to Ocean County Jail. He has been charged with assault by auto and knowingly leaving the scene of a crash with serious injuries.
The boy was airlifted to Jersey Shore University Medical Center in Neptune. He was diagnosed with a concussion and has undergone surgery on his foot.
As of May 30, the boy was still in the hospital. He is being assessed to see if another surgery is necessary. Doctors have told the boy's mother that he is lucky to be alive.
The boy's mother sprung into action as soon as she learned that her son was hit by a car. She  went on social media right away and shared urgent messages, pleading for help finding footage of the car. The boy was hit in front of their house and was dragged for one block over. She asked neighbors for help locating any Ring doorbell or security camera footage.
The boy's plight was shared on GoFundMe, as his mom is a single mother who has been unable to work since the accident. As of May 30, the fundraiser has received more than $6,000 in donations.
Hit and Run in New Jersey
If you have been charged with leaving the scene of a motor vehicle accident, or hit and run in New Jersey, you could face fines ranging from $200 up to $15,000. Additional penalties may include suspension of your driver's license suspension for up to one year as well as up to 180 days in jail. If a serious injury was involved, the penalties will be even harsher.
Contact a New Jersey Personal Injury Lawyer Today
After a car accident, all parties involved need to remain at the accident scene. When someone fails to do so, this is called a hit and run, which can result in serious penalties.
If you suffer injuries as a result of the negligence of an unidentified hit and run driver, you may be entitled to compensation under the terms of the uninsured motorist provision of your own automobile insurance policy or the automobile insurance policy of a resident relative.
Have you or a loved one been affected? If so, seek legal help from a Morristown hit & run accident attorney from The Law Offices of Michael P. Burakoff. We'll help you assess the situation and pursue financial recovery. Schedule a free consultation by filling out the online form or calling (973) 455-1567.
Source:
wpgtalkradio.com/driver-runs-away-after-boy-gets-smashed-into-windshield-in-seaside-heights-nj-crash/