Surge In Bicycling Requires New Laws, Protections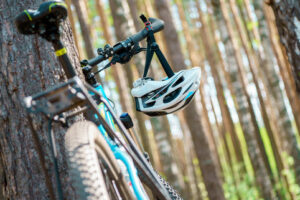 The COVID-19 pandemic has brought about a lot of new trends—good and bad. With gyms closed early last year due to quarantines, New Jersey residents sought out other ways to stay fit. One of those ways is bicycling. While this might seem like great news, the bicycling trend has also led to an increase in car accidents due to speeding and distracted driving.
The possibility of a deadly bicycle accident has led many bicyclists to stop riding altogether. They're finding the roads unsafe as they fear getting hit by a car. The vehicles are getting larger and the drivers are getting more distracted. This fear has led some states to enact new laws to protect bike riders.
This has led to laws for safe passing and more required space between vehicles and bicyclists. In 2021 alone, eight states have approved safe passing laws to allow for better protections for bicyclists. Other states created new laws, while some beefed up their current laws. For the most part, the laws are mandating extra space when passing bicycles so that motorists avoid sideswiping cyclists or rear-ending them.
Today, 44 states have safe passing laws—an increase of more than 100% from 10 years ago. Most of these laws require drivers to leave a minimum of 3 feet of room when passing a bicyclist. Some state laws even require lane changes to give cyclists extra room. Texas, Alaska, Idaho, New Mexico, Iowa, and Indiana are the only states that have no bicycle passing laws in place.
New Jersey's Laws
New Jersey's laws came about this year. They were signed by Gov. Phil Murphy in August and require drivers to either  move over one lane when passing a bicyclist or allow for at least 4 feet between the car and the bicyclist. If the driver cannot do either due to safety reasons, the driver must slow to 25 miles per hour.
The law also applies to pedestrians when there is no sidewalk and they are forced to walk on the side of the road. Electric scooter riders are covered under this law as well. Violators will be fined $100. The fine increases to $500 if they cause bodily injury. The driver will also get two points on their license.
The laws came about in the state after a 44-year-old man was killed in January 2020. He was riding his three-wheel electric bicycle in Edison when he was hit and killed by a tractor-trailer.
Contact a New Jersey Personal Injury Lawyer Today
With more and more bicyclists on the roadway, more needs to be done to protect them. Motorists will continue to dominate the roads, so what happens now?
If you have been a victim of a bicycle crash, the Morristown bicycle accident lawyers at the Law Offices of Michael P. Burakoff can help you recover compensation for your injuries and other damages. We can guide you through the legal process. To schedule a free consultation, fill out the online form or call (973) 455-1567.
Resource:
pewtrusts.org/en/research-and-analysis/blogs/stateline/2021/09/17/pandemic-prompts-cycling-surge-and-calls-for-new-protections