New Jersey Man Killed While Learning To Drive Motorcycle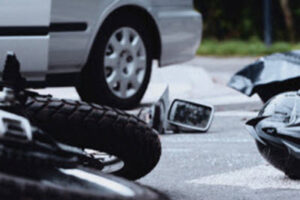 Going from driving a car to riding a motorcycle can be a huge learning curve. You're going from four wheels to two, and learning how to balance can be hard to do at first. That's why beginners should stay away from busy areas until they learn the ropes.
Unfortunately, a New Jersey man who was learning to ride a motorcycle in a parking lot ended up crashing, landing into a busy road. The man was then hit by a car and killed.
The fatal accident occurred on the evening of March 13 in Toms River. The 24-year-old man was learning to ride a Harley-Davidson in the Ocean County Powersports parking lot. He lost control and hit a curb.
The motorcycle went down on Route 37, near Roosevelt Avenue. The bike slid into the center lane. The man was subsequently hit by a vehicle driven by a 62-year-old man. The motorcycle rider died at the accident scene.
The driver was not impaired and has not been charged with any criminal activity. Ocean County Powersports was closed at the time of the crash and did not own the Harley-Davidson. The crash is still under investigation.
Motorcycle Crashes by Inexperienced Riders
Just like driving a car, riding a motorcycle takes practice. A lack of experience means that riders are unprepared for various road conditions and hazards. They cannot assess the risks of riding. Many riders also lack the techniques and skills they need to safely operate a motorcycle. A person should not expect to hop on a motorcycle and become an expert with no prior experience. Turning, stopping, and avoiding hazards are all things that take a lot of practice. Practice should be done in a safe area, not on a busy road.
Motorcycle riders are at the highest risk of being involved in an accident during their first year of riding. More than half of crashes occur within the first five months.
New motorcycle riders need to be cautious when riding so they can avoid accidents. They should watch out for road conditions and remain so they watch for obstructions on the roadway, such as tree limbs, debris, oil slicks, puddles, and animals. Inexperienced motorcycle riders should ride slowly on poorly designed roads and be aware of defects such as potholes and uneven roads.
Riding a motorcycle means being responsible. Avoid drinking and driving. Follow the rules of the road. Avoid speeding and running stop signs. Also, ride defensively and be aware of your surroundings.
Contact a New Jersey Personal Injury Lawyer Today
Motorcycle accidents can be deadly, especially when the rider lacks experience. A person can get ejected and hit by an oncoming vehicle.
A motorcycle accident can be a life-changing event. See how a Morristown motorcycle accident attorney from The Law Offices of Michael P. Burakoff can help you get the compensation you need for medical bills, lost wages, and other damages. Schedule a free consultation by filling  out the online form or calling (973) 455-1567.
Resource:
patch.com/new-jersey/tomsriver/toms-river-man-dies-crash-learning-drive-motorcycle-pd